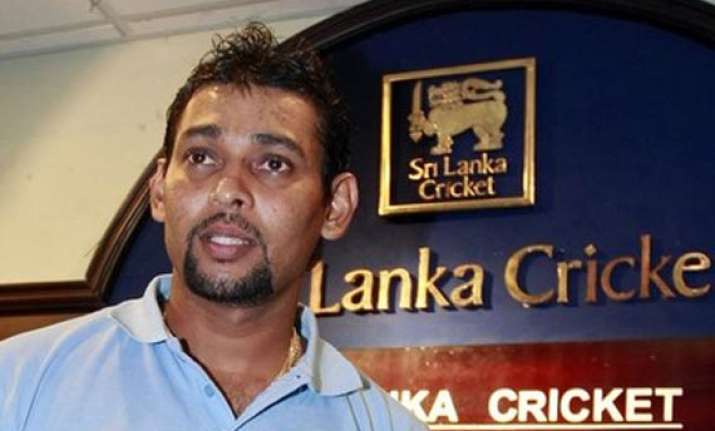 Mumbai , Apr 21: "Playing for Sri Lanka is more important than playing in the IPL," Tillakaratne Dilshan said in Colombo on Wednesday.

"We're committed to return by May 5," the newly-appointed Sri Lanka captain said. They would not have to return by that date, though, reports sources.

Sri Lanka Cricket (SLC) is working out dates to allow their players to delay their departure. There is every chance that the 10 players, currently taking part in the IPL, will be given time to join the England-bound squad later than May 5.

"I'm talking to my people to see whether we can adjust the dates. I'm trying to give them the dates because we have good relations with India. I'm going to see whether I can adjust the dates," Sri Lanka sports minister Mahindananda Aluthgamage told sources on Wednesday.

Reports have suggested that SLC has rejected the Indian board's appeal to allow its players some more time to return after a meeting of its interim committee, but Aluthgamage said SLC wanted to continue its friendly ties with the Board of Control for Cricket in India (BCCI). The minister is known to be a key figure in Sri Lankan cricket."I'm trying to keep them for some more time in India. We've very high regards for India and we want to help the BCCI," he said.

The minister clarified that the Lankan players were originally supposed to return by May 10 and not May 22 as is being reported. "The BCCI knew that the players have to come back by May 10. The dates of our England tour were out a year ago. We don't want to embarrass the Indian board. So, we will be negotiating. I'm trying to see if we can give them more days, so that the players can stay there for some more time."

When informed, a top BCCI official expressed happiness. "It's SLC's internal matter but we were sure it would not be an issue. We've not spoken to them but we're confident they would get back to with a positive reply," the official said.

As reported by this paper, SLC's interim committee met in Colombo on Tuesday evening and decided on a range of issues, particularly the need for a long-term plan.

It's also thought that the players, having not played Test cricket for a long time, need to acclimatise in England before the Test series. The Test series starts on May 26.

"We've not played Tests for a long time. They have to get used to the red ball and the English climate. If we want to win the next World Cup in 2015, we have to be very strict with the players.

But after we made the decision, the BCCI wrote to us and said that they have a problem in sending them (early). So we're trying to accommodate their request," Aluthgamage said. When asked how many days he will let his players stay back, the minister maintained he was working out the dates.