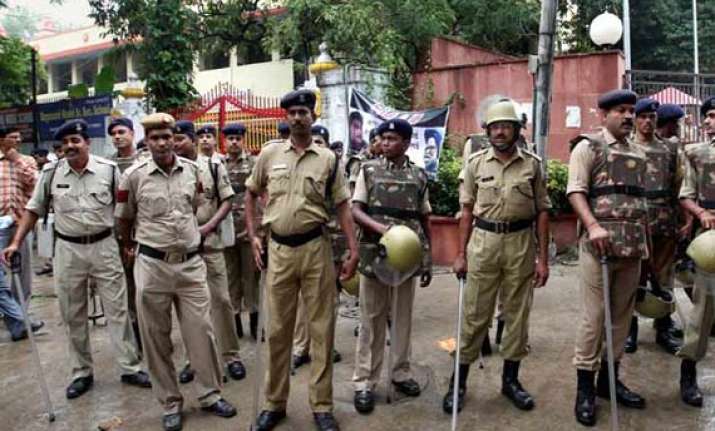 New Delhi: A court here today pulled up the Delhi Police for delay in the proceedings in IPL spot-fixing case and warned that it would impose cost on it and adjourn the case "sine die".
"Take it for granted that if any application is received by me (after May 16) from defence counsel that the document is not complete, I will impose cost and will adjourn the case sine die. You (Police) are doing it for nine months," Additional Sessions Judge Bharat Parashar told the Special Cell of Delhi Police.
The court was irked over the delay in completion of the scrutiny of documents filed along with the charge sheets filed by the police in the case after some counsel appearing for the accused said they have not received the complete set of documents yet.
"I will not do this work of supplying documents. I have other important works to do," the judge said and directed the police to furnish and supply all the documents by May 16, the next date of hearing.
"The only concern for me is that for what I should adjourn the proceedings," the judge said.  Public prosecutor Rajiv Mohan, however, told the court that the police would file all documents before the it by the next date of hearing and would also supply them to the counsel for the accused.
Earlier, the court had expressed concern over "repeated adjournment" in the case and directed the police to supply the copies of charge sheet and other documents filed along with it to all accused, including suspended cricketers S Sreesanth and Ajit Chandila, by today.
The order had come after the court's observation that proceedings in the case have been adjourned as complete set of documents have not been supplied to the accused.  The court had also said that after scrutiny of documents gets over, it would fix the matter for hearing arguments on framing of charges in the case.
The Special Cell of Delhi Police had filed a 6,000-page charge sheet against the accused in the case.  The court had on June 10 last year granted bail to Sreesanth, Chavan and 19 others for lack of evidence against them under the provisions of stringent law Maharashtra Control of Organised Crime Act (MCOCA).
Various other accused, including Chandila, were also granted bail later on by the court.
The police, in its charge sheet, had claimed that accused underworld don Dawood Ibrahim and his aide Chhota Shakeel, who have been "controlling the fixing and betting market" in cricket in India, were behind the IPL spot-fixing.