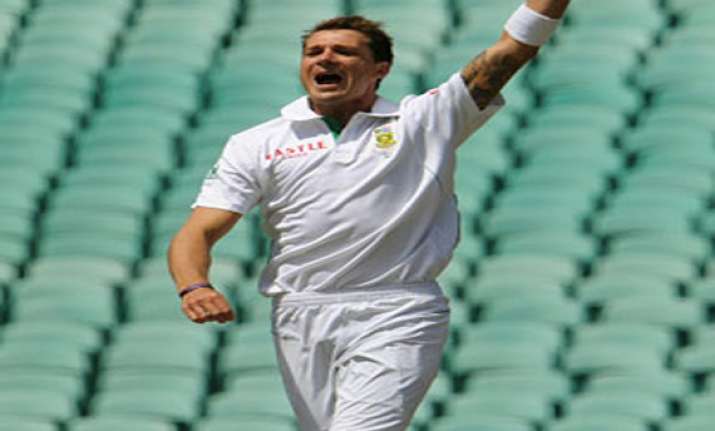 Adelaide,  Nov 22:  Critics have condemned South Africa's decision to give players a holiday between test matches after veteran allrounder Jacques Kallis limped off the Adelaide Oval just 3.3 overs into his opening spell Thursday, only hours after paceman Vernon Philander was ruled out of the second test against Australia with a bad back.
Kallis hurt his right hamstring as he started his run-up in the 17th over and didn't return to the field, with the momentum swinging dramatically in Australia's favor in the absence of the 37-year-old allrounder.
He was taken to a hospital for scans, which revealed it was a low-grade strain and means he won't be able to bowl for the rest of the match but should be able to bat.
"He's a little bit sore," coach Gary Kirsten said. "He made a wise decision. As soon as he felt a twinge he got off the park quickly. Obviously, from a batting perspective it's going to be important—these days we don't have runners, so it's going to be important that he can bat for us as well."
Kirsten was hopeful the injury wouldn't impede Kallis with the bat, given the South Africans will be chasing what is likely to be a big first-innings total after the Australians reached stumps at 482 for five.
Kallis was only bowling so early in the innings because Philander withdrew just hours before the match started after waking up with a bad back.
South Africa team manager Mohammed Moosajee said Philander's injury "reveals nothing more than a lower lumbar muscle strain as initially suspected."
"He will receive treatment and undergo rehabilitation during the course of the current test match, and we are hopeful he will be fit for the final test in Perth."
Kirsten said it was one of the toughest days he'd ever endured in test cricket—the only high point being when strike bowler
Dale Steyn
was able to return to the field after briefly getting treatment for a tight left hamstring.
"We lost Vernon this morning when I was on my way on the lift down to breakfast. Losing Jacques to a type of injury that he's never had in his career was a tough one," Kirsten said, but "you've got to be able to manage that and move on from that.
"Every team goes through injuries at some point in time. I don't think we're unique to that. The fact that it happened on one day, I certainly don't have the answers to that. It was unfortunate."
The South Africans need to avoid losing the series to retain the No. 1 ranking, while Australia needs to win to have any chance of overhauling them.
The leading pace attack in world cricket has been plundered by the Australian batsmen so far in the series—twice getting three early wickets before Michael Clarke has come to the rescue for the home team with double centuries.
The first test was drawn but, after South Africa held the ascendency in the early stages, Australia replied with 565-5 and declared with a 115-run lead in a push for a win.
The South African players were given four days off after the Brisbane test and only reassembled in Adelaide on the weekend.
Kirsten said the decision was made to give players some time off due to the schedule and didn't think the break contributed to the injuries.
"There's no exact science to it—you can always find a way to criticize in some department," Kirsten said. "But we've had a long year and we know we had back-to-back  test matches—second and third tests coming up—so we didn't feel four days off was too much to give to the players. They put in hard yards for us this year."
Kirsten said two of the four days of preparation leading up to the second test were extremely intense.
"Vernon Philander actually commented and said it's the most he's bowled in preparation for a test match," he said. "Maybe he bowled too much, that's why he got the injury."