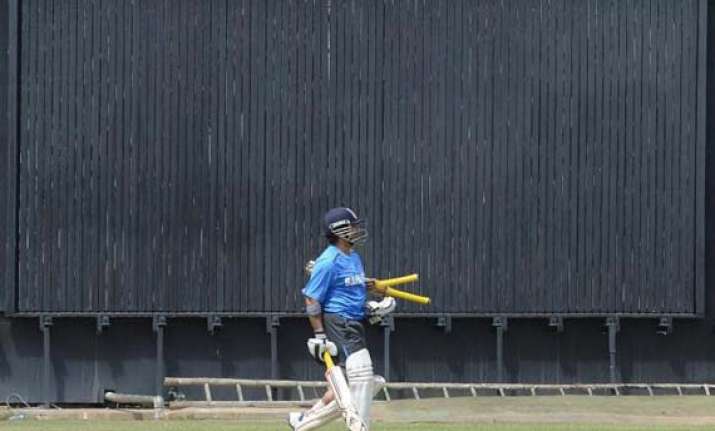 Melbourne, Feb 17: Former India cricket skipper Ravi Shastri is backing senior batsman Sachin Tendulkar to come good in the upcoming four-match Test series against Australia, starting in Chennai on February 22.
"He'll be hungry, he'll be really hungry. If Australia allowed him to score in the first two Test matches this will be a very big series for Tendulkar," Mr. Shastri said. "He will come out a little nervous, there will be nerves in the first couple of innings but if he gets a 50, 60 or 70 in one of the first two innings then this could be a big series for him," Shastri was quoted as saying by the 'Sydney Morning Herald'
Tendulkar had last December retired from One-day International cricket to concentrate in Tests. Since then he has scored two centuries in first-class cricket, including an unbeaten 140 against an attack, comprising Pragyan Ojha and Harbhajan Singh, who are both in contention to play in the first Test against the Aussies.
The batting great is without a century in his past 31 Test innings, spanning 17 matches and over two years, which also includes a poor outing in the last Test series at home against England.
But Shastri feels that Tendulkar is still the best bet in the Indian batting line-up. "England bowled extremely well, but I get the feeling that the break he's had for a couple of months, he's gone back to the kind of preparation he's used to. I want him to be positive and not get into a defending kind of mode. He has to play his natural game, if he does that we're in for some entertainment," he said.
India might have lost their last Test series Down Under 0-4, but Shastri felt the visitors could struggle in the sub-continent in the absence of quality spinners. "I think you need two quality spinners to keep things tight and do the job," he said.