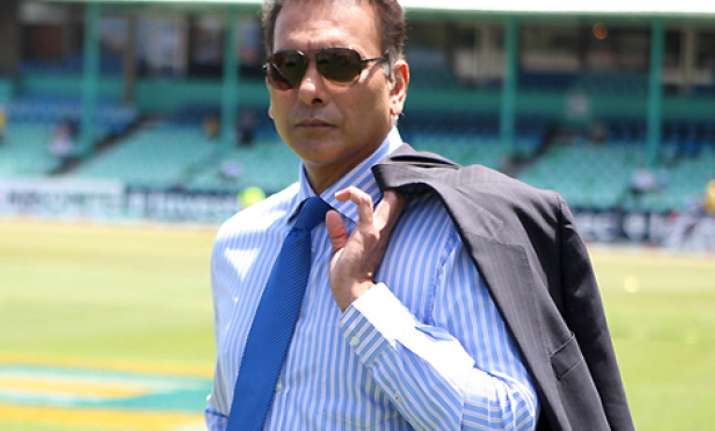 New Delhi, Nov 24: Former India skipper Ravi Shastri has thrown his weight behind out-of-favour Harbhajan Singh, saying the off-spinner should be included in the team for the upcoming tour of Australia as he has the "ability to get under their skin".

Harbhajan has been off the selectors' radar after a stomach injury cut short his England tour during the second Test in Nottingham in July.

He, however, recovered to lead the Mumbai Indians to the Champions League Twenty20 title in October, but was still ignored for the West Indies series.

But Shastri feels that Harbhajan should definitely be on the plane to Australia.

"I will definitely call back Harbhajan. He's smelt the coffee against Australia more than anybody else. If you look at his record against Australia, it's better than anybody else," Shastri said.

Harbhajan has failed to impress the selectors in the ongoing Ranji trophy in which he has managed to scalp only two wickets in three matches for Punjab at an average of 102.

But Shastri, a former spinner himself, was quick to defend the offie.

"Yes, I agree he hasn't set domestic cricket on fire, but how many spin bowlers do? Specially, on pitches that are good to bat and against players who are good against spin bowling.

"If you look at scorecards that go around in the last month, its only batsmen getting runs and heaps of runs. Only fast bowlers have chipped in with wickets, but you don't see any spinners there setting the world on fire.

"But in spite of all that, I would pick him, because come Australia, he has the ability to get under their skin," Shastri said.

Recalling the infamous Sydney Test in 2008 when Harbhajan was in the middle of 'Monkeygate' scandal, Shastri believed that incident turned things around for India.

"I think it's a vastly experienced side. It (Sydney-gate) taught them a lot and you could see the turnaround in Indian cricket. It all adds up and it all goes to show that India came better off out of that incident, than Australia did."

Shastri, now working as a commentator, also felt that the absence of a spinner of Shane Warne's caliber will be a disadvantage to the Australians.

He said the drubbing India received in England is history and Australian conditions will not be as hostile.

"That (England tour) is history, absolute history. The conditions are different from England in many ways. You won't get that kind of lateral movement that you got in England. In England you got swing as well as seam.

"Seam can trouble the Indians, but on Australian tracks which are hard and (with) the sun beating down, there might be seam movement for a session or so, but if you can see that through the ball comes on to the bat and we've got a middle order that likes the ball coming on to the bat."