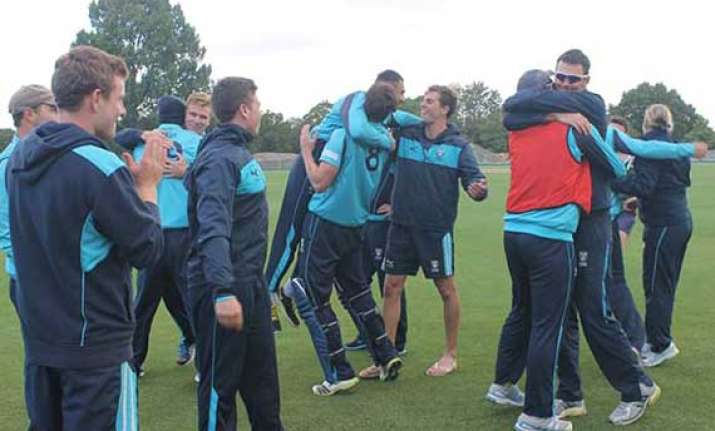 Chritchurch:  Scotland captain Preston Mommsen made an unbeaten 139 on Saturday to set up a 41-run win over the United Arab Emirates in the final of the International Cricket Council's World Cup qualifying tournament.
Scotland made 285-5 batting first in Saturday's final and Swapnil Patel not out on 99 as the UAE made 244-9 in reply.   
Both teams had already qualified for the World Cup by making the final, and will join the top nations at the tournament in Australia and New Zealand over February and March, 2015.   
Scotland will play in Group A with New Zealand, Australia, England, Sri Lanka, Bangladesh and Afghanistan while UAE will play in Group B with India, Pakistan, South Africa, the West Indies, Zimbabwe and Ireland.