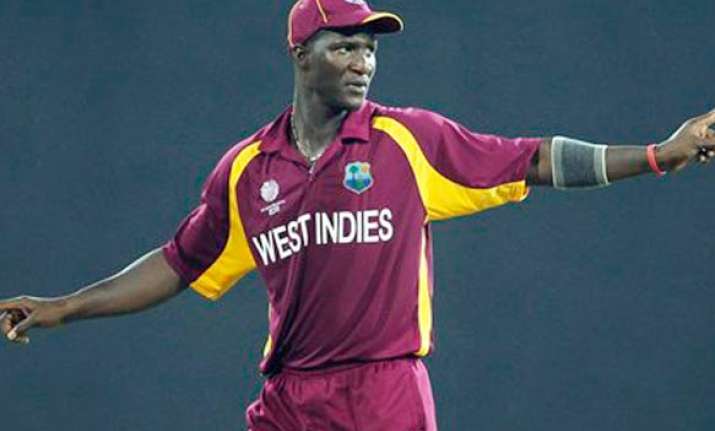 New Delhi, Feb 23: West Indies captain Darren Sammy wants his struggling side to revive the pride and passion of former World Cup winning teams from the Caribbean as it bids to end its poor 50-over form.
Sammy said Wednesday he had received messages of support from West Indies greats Viv Richards and Clive Lloyd -- a two-time World Cup-winning skipper -- and wants his team to show "the fight and passion we had back in the 1970s and 1980s" in Thursday's Group B match vs. South Africa.
West Indies last won a ODI series over a test-playing nation last year and failed to win a game in its last two series -- including a 5-0 whitewash at home by South Africa.
But Sammy insisted "what matters is out there tomorrow, through 100 overs." AP