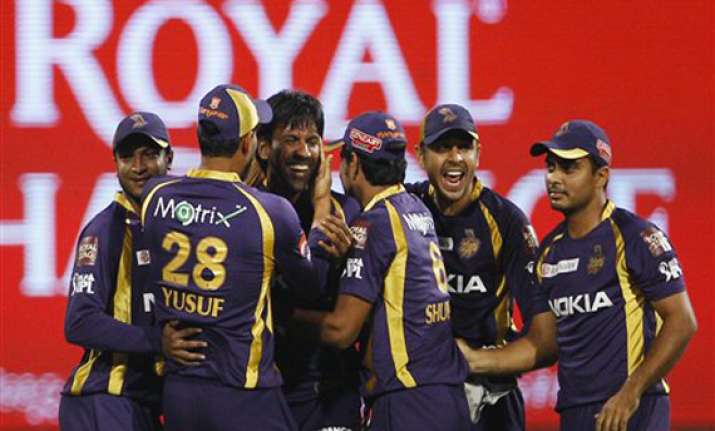 Bangalore, Apr 14:  Reeling after successive defeats, both Royal Challengers Bangalore and Rajasthan Royals will look to bring their campaign back on track when they lock horns in an Indian Premier League match here tomorrow.  
After a win over Delhi Daredevils in their opening tie, the defeats against two-time champions Chennai Super Kings and Kolkata Knight Riders in the last two matches must have been an eye-opener for the Royal Challengers and it should spur them to produce an improved show tomorrow.  
Rajasthan, on the other hand, were off to a good start winning first two matches against Kings XI Punjab and Kolkata Knight Riders (KKR) on their home turf, but the loss in next two against Mumbai Indians and the Knight Riders have put them on the back foot and they would be keen to turn the tables.  
RCB skipper Daniel Vettori, in the last two games, has come under attack from cricket experts for poorly marshalling his bowlers in crunch situation, especially for the penultimate over that he gave to Virat Kohli against Chennai, and Albie Morkel hit three sixes and two fours to snatch the game away from the Bangalorians.
Cricket legend Sunil Gavaskar said that the RCB should think hard about changing their captain and bring in Chris Gayle or Kohli to lead the side as they were in supreme form.  
Hence, much is at stake for Vettori and he would want to silence his critics when his team takes on Rajasthan, whose performance on away turfs have been dismal so far.