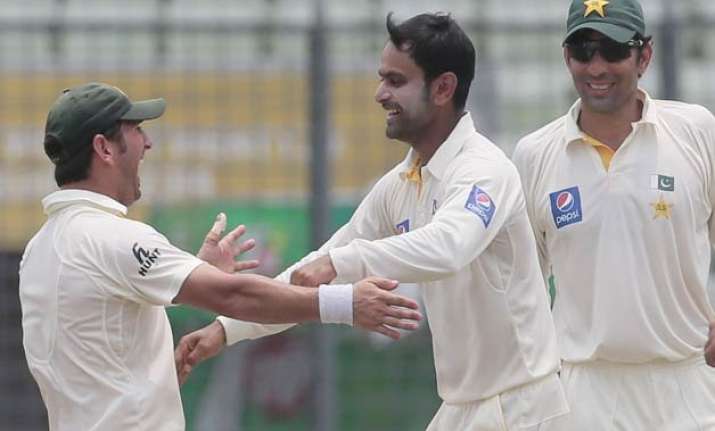 Dhaka, Bangladesh: The International Cricket Council has fined Pakistan for its slow over rate during the second test against Bangladesh, which ended Saturday.
ICC elite panel referee Jeff Crowe imposed the fine after Pakistan captain Misbah-ul-Haq's side was ruled to be two overs short of its target.
Misbah pleaded guilty and was fined 40 percent of his match fee, while his players received 20 percent fines.
Pakistan fast bowler Imran Khan was also officially reprimanded for breaching Level 1 of the ICC Code of Conduct.
Imran dismissed Tamim Iqbal on Saturday and appeared to "give the batsman an aggressive and continued send-off," the ICC said. Imran admitted the offence.
Pakistan won the second test by 328 runs to clinch the two-match series 1-0.