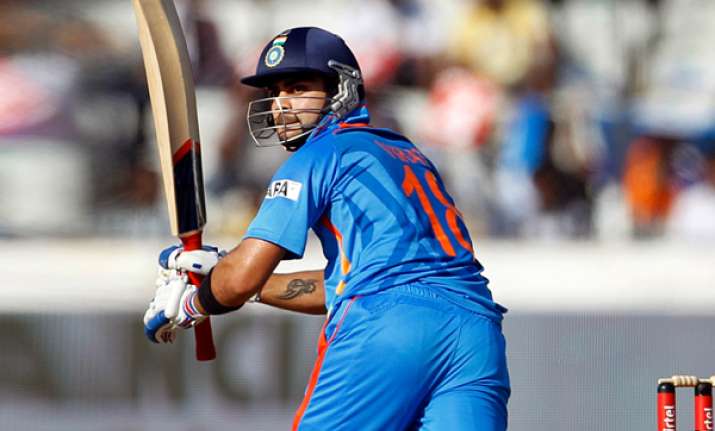 New Delhi, Oct 16: India's middle-order batsman Virat Kohli finds the new ODI rules introduced by the ICC confusing and feels that the playing condition, which allows for a run out if a batsman is deemed to have obstructed the field, is "vague".

The new ICC rules came into application in the ongoing five-match India-England series, the first game of which India won by 126 runs in Hyderabad.

"It is a good change. It might turn out to be more interesting and exciting eventually but in the first match it was very confusing. The run out rule is a little vague, no one knows how the obstruction rule will apply," Kohli said on the eve of the second ODI here tomorrow.

According to the new rule, on appeal from the fielders, if the umpire feels that a batsman, while running between the wickets, has significantly changed his direction without probable cause (to save his wicket) when a fielder attempts to run the batsman out, should be given out "obstructing the field". It shall not be relevant whether a run out would have been effected or not.

For making a decision to declare the batsman out obstructing the field, the on-field umpires may consult the third-umpire.

There were four run outs in the first ODI (India 3, England 1) but none involved the 'obstructing the field' rule.

Among the other changes, each fielding side is given two new balls to be used in alternate overs, one at each end. The mandatory change of the ball after the 34th over of an innings will not take place anymore.

The two powerplay blocks, which the bowling team and the batting team decide to take as per their wish after the end of first 10 overs (Mandatory Powerplay) will not be taken earlier than the 16th over nor be completed later than the 40th over.