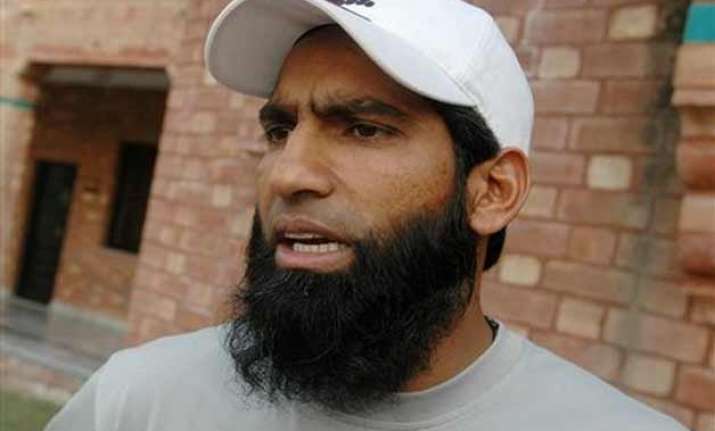 Karachi:
Former Pakistan captain Mohammad Yousuf has slammed head coach, Waqar Younis for failing in man management of the national players. 
"Waqar has to now finally realize he has to take off his cricket kit and become a proper coach and good man manager," Yousuf said on Saturday. 
Yousuf's tirade came one day after Pakistan was beaten by a big margin by Bangladesh in the first one-day international on Friday. 
Yousuf said the defeat was not a surprise but the margin was. 
"I don't want to criticize the team as it includes some new players and some seniors have retired but certainly they are issues with the playing eleven being finalized by the team management. Waqar needs to really change his attitude towards the player and stop being arrogant and stubborn." 
Yousuf said that Waqar needed to take some high grade coaching courses so that he could learn better man management. 
"No doubt he was a great player but as a coach he has not understood he can't behave like the superstar he once was. Coaching is all about good man management and having a good working relationship with players. A successful coach must be humble with his players and admit his mistakes which Waqar doesn't do," he said. 
Yousuf said while he was willing to be patient with the new look team after the World Cup but the head coach needed to be clear about his future plans and his playing combination every match. 
"Unfortunately in every match we see different combinations and even a technically fine player like Asad Shafiq who has proved himself is being sidelined for no rhyme or reason," Yousuf added. 
Waqar was appointed as the head coach of the national team for a second time last year by the Pakistan Cricket Board a decision which was met with some disdain by some former players and critics. 
Waqar, himself, has said he doesn't have time for those former players or critics who use insulting language or try to humiliate him and the team instead of encouraging them.