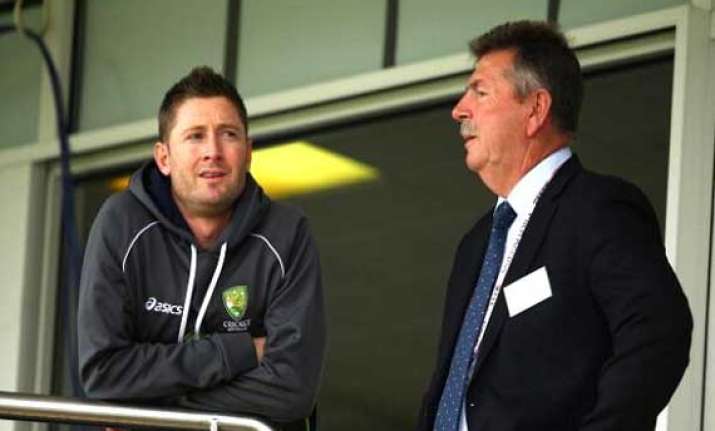 Melbourne: Michael Clarke's standing down as a Test selector was a  turning point in Australia's stunning return to the top of the world rankings, says the panel's new chairman, Rod Marsh.
The wicket-keeping great was, as expected, on Friday appointed as John Inverarity's successor in charge of the four-man panel, which has two new members after the addition of ex-chairman Trevor Hohns and former Test batsman Mark Waugh alongside Marsh and head coach Darren Lehmann.
Marsh, 66, has been a selector since 2011, appointed at a time when CA included the national coach and captain on what was a five-man panel.
According to The Sydney Morning Herald the ploy didn't work and Clarke handed in that responsibility after the India tour debacle last year. The new chairman says his relinquishing of the dual role has been a big factor in Australia's subsequent fortunes.
"One of the things that tends to get overlooked is that Michael gave away his selection duties, which I think freed him up a lot to be able to interact with the team a lot more at training sessions, and off the field," Marsh said.
"We all know Michael is an outstanding on-field captain, but I think his off-field captaincy has just flourished since he stepped down as a selector. You can understand that. It was very difficult for him to operate off the field when he was both captain and a selector."
While Australia are glowing at their claiming of the ICC Test and one-day No.1 rankings – the first time since 2008 they have held both – the new-look panel is aware that remaining on top will take rebuilding.
Of the 11 players in the line-up that beat South Africa at Cape Town in March to wrap up a 2-1 series win two (Chris Rogers and Brad Haddin) are 36, one is 34 (Ryan Harris), and three (Clarke, Shane Watson and Mitchell Johnson) are 32.
"Obviously a player like Chris Rogers will not be around forever, however, the same guy just made 240-odd not out in a run chase of 472 for Middlesex earlier this week," Marsh said. "He wants to keep playing cricket for Australia and while he's still in really good form it'd be very difficult to leave him out.
"However, we do have to plan ahead. We are just waiting for young players to step up and get a truckload of runs, that's what we need."
The departing Inverarity said; "Rod is the ideal person in every respect to take over and I would like to wish he and Darren, along with Trevor Hohns and Mark Waugh the very best in their new roles."