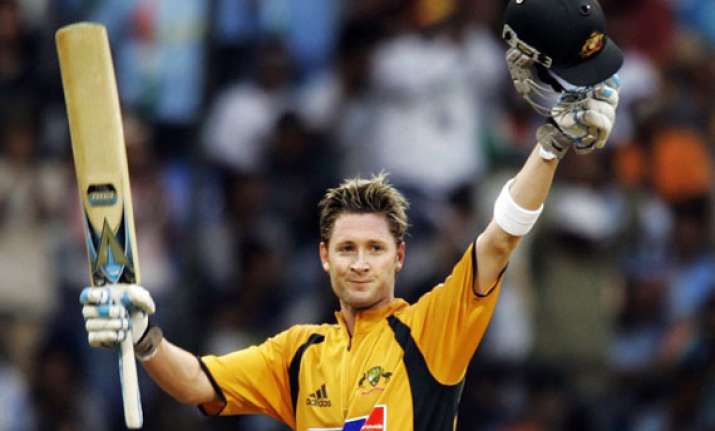 Sydney, Feb 13: Australian captain Michael Clarke has said, he is yet to figure out his  test batting lineup for the first test  in Chennai against India  beginning Feb 22 and what position Shane Watson will play.
Clarke spoke before flying out from Australia to join the team preparing in Chennai for the first Test.
It will be the first since Mike Hussey retired and will bring vice-captain Watson back from injury.
Watson has expressed a desire to return to an opening position. But  David Warner and Ed Cowan have been taking up the opening sports through the six tests against South Africa and Sri Lanka.
Says Clarke: "Obviously, Shane needs to come back into the lineup. It's a lot different now that Watto is not bowling. As an allrounder, I think he walks into any team.
"As a batsman, there is a much bigger pool of players, so we've got to work out what our best batting lineup is."
With Hussey gone as No 6 batsman, Clarke said he had the option of moving wicketkeeper Matthew Wade up one spot to six and including an extra bowler.
Alternatively he could keep Wade at seven and include an allrounder - either Moises Henriques or spinning allrounder Glenn Maxwell.
Clarke declared he would be fit for the first test in Chennai.
He also expects to play beforehand in the second practice match before continuing his proud record of never having missed a test through injury despite ongoing back problems.
"To have played 89 test matches and not missed one is something I'm very proud of."
Occasional off-spinner Clarke said he was prepared to do as much bowling as necessary.
He said the selection of the attack would revolve around picking the bowlers that best complemented each other rather than the four best individuals.