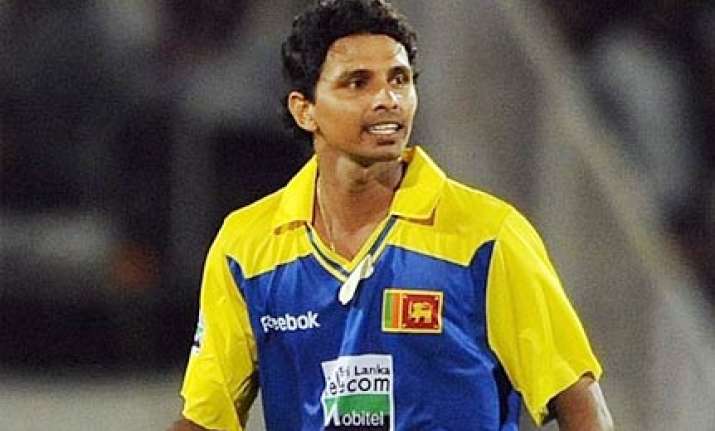 The great upholder of cricket's laws and its shadowy spirit, the Marylebone Cricket Club, went into a tizzy on Tuesday following Randiv's act, in a serious session of introspection on its laws and loopholes.
The MCC Laws sub-committee, chaired by Robert Griffith, had a two-hour meeting at Lord's to decide if the pertinent Law 21.6 (which explains the circumstances surrounding the end of a match) and Law 24 (which explains the instant penalty award for Randiv's no-ball, which denied Sehwag a ton even though he hit a six) warranted a rethink, reports Times of India.  
It's conclusion? The laws are fine and it cannot "pre-judge" whether the overstepping was deliberate. The MCC also expressed helplessness with the loophole in the law, saying Randiv's case was "exceptional".  
The MCC's media manager (cricket) Neil Priscott simplified the laws after the meeting.
"The committee reached a decision that the laws were very clear and simple and we stand by the laws. Once a penalty run has been imposed, the game is instantly over," he told TOI.
"If you take another analogy, with one run required for a win, if Sehwag had been stumped off a wide ball, he would have been given not out since the match is over with the wide being called. The imposition of a penalty run in this case is instant. It doesn't matter what happens next.  
Asked if the laws made an allowance for cheats to prosper, since it would be impossible to prove deliberate acts of over-stepping, Priscott said, "The committee deliberated long on this too. The conclusion is that it's an assumption that Randiv deliberately overstepped. The guardians of the laws cannot advocate the imposition of a penalty, or a redraft of certain laws, because of an exceptional case. It will be wrong to pre-judge Randiv's act."  
An International Cricket Council (ICC) spokesman, meanwhile, told TOI the laws were the MCC's baby and it could not do much about such loopholes. Until the next Randiv, things are back to square one.