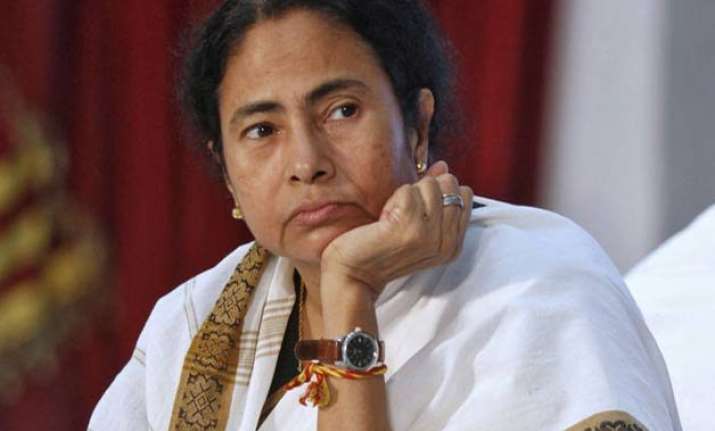 Kolkata: West Bengal chief minister Mamata Banerjee condoled the death of former Bengal Under-19 crickete
captain Ankit Kesri, who died at a private city nursing home on Monday after sustaining a head injury in an on-field collision during a local game.

"Saddened, shocked with the news of young cricketer
Ankit's death as a result of an on-field accident. My condolences and prayers. RIP," Banerjee posted on social networking site Twitter.
Crickete
Association of Bengal (CAB) treasurer Biswarup Dey said the 20-year-old promising East Bengal player was injured on Friday in a collision with another fielder while taking a catch during a senior knockout match against Bhowanipore.

Kesri was given mouth-to-mouth resuscitation by another cricketer
, S.S. Singh, and then examined by a doctor before being rushed to a hospital close to the ground in an ambulance stationed at the Jadavpur University stadium.

The opening batsman, who was also a member of the Under-23 Bengal squad this year, passed away this morning following a massive heart attack, a CAB official said.

Ankit's father Raj Kumar Kesri alleged that his son had to be shifted to a nursing home in central Kolkata following the instructions given by a CAB official.

"On Friday tests and scans were done initially and the doctors said he is fine. We were told he is normal and he will be transferred to the general ward from the ICU," Ankita's father told a TV channel on Monday.

"But later they said, he had contracted fever and so they didn't refer him to the general ward. We shifted him to another hospital after the doctors said Cricket
Association of Bengal officials had suggested so," he added.

"At the other hospital, doctors said there is a slight injury and he is drowsy. They said he will remain there for three to four days. On Sunday they informed us he will be shifted to the general ward but we got a phone call early morning today saying there was a heart block."

Raj Kumar also alleged medical negligence.

"If the treatment was good, then he could have been saved. He was playing well. He did not have any bad habits," the grieving father said.