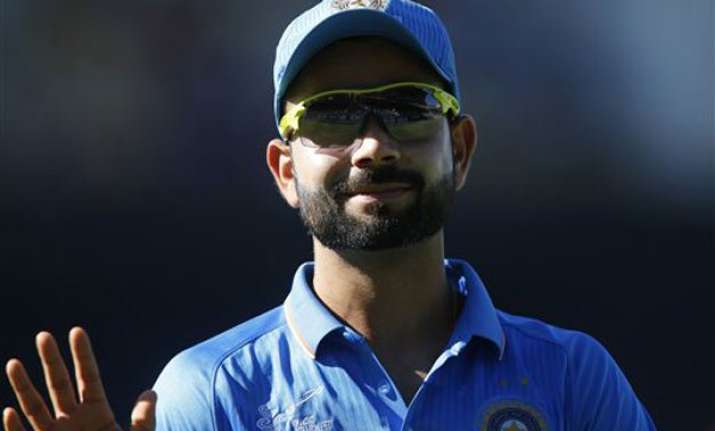 New Delhi: The Indian team management has denied all the talks regarding the abusive language used by India vice-captain Virat Kohli against a senior journalist on Tuesday.
Team India was attending a practice session at Murdoch University in Perth ahead of their league game against West Indies at the WACA on Friday. Once he was done with his training and was returning to the dressing room, Kohli had a go at a senior journalist from a leading Indian national daily.
It has been reported that Kohli mistook him for another journalist, whose daily had carried a story about Kohli's relationship with Anushka Sharma.
On Wednesday, the Indian team media manager Dr RN Baba issued a one-line press statement saying, "There was a misunderstanding and no abusive language was used. Virat has spoken to the concerned gentlemen immediately and matter ends."
According to the media reports, the particular journalist against whom Kohli had gone verbal also seemed clueless but once the Indian Test skipper cooled down, he told someone about an article that had appeared about him and his girlfriend Anushka Sharma in a national daily and he thought that it was that particular journalist, who had written the story.
When he was told that he has mistaken this particular reporter as someone else, Kohli called one of the journalists and through him apologised for the incident.
According to media reports, Team Director Ravi Shastri has personally spoken to Kohli and advised him to keep his cool as it is unbecoming of a future India captain to behave in this manner publicly.