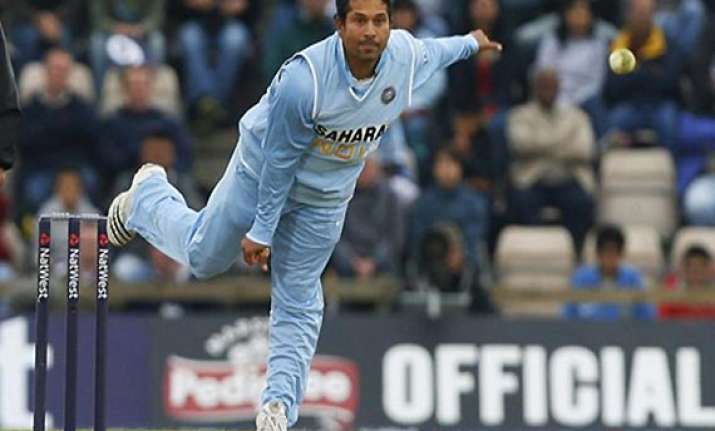 New Delhi: All around the world, fans are paying rich tributes to legendary batsman Sachin Tendulkar, who on Thursday declared his retirement from test matches. Tendulkar will be missed for his master strokes he used to play during Indian team's matches.
But there was a bowler also hidden in the master blaster who was occasionally a match-winner for Team India on crucial occasions.
So, let's have a look on his career's best bowling spells over the years.
Following are the best bowling performances by Sachin Tendulkar: