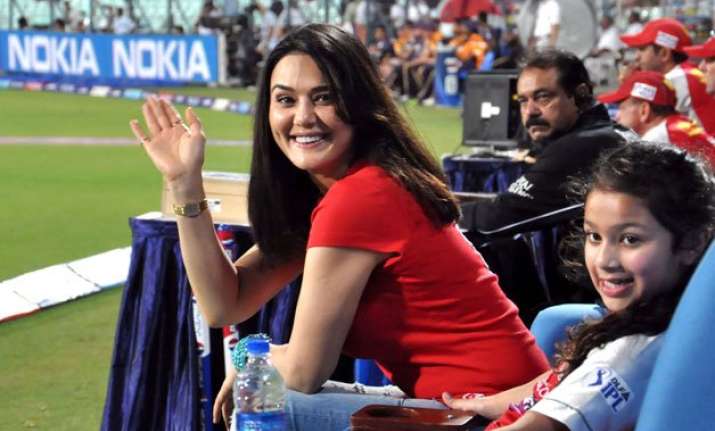 New Delhi: Kings XI Punjab co-owner Preity Zinta has admitted that some players from her team may have indulged in suspicious activities linked to throwing matches.
According to a report in The Indian Express, Preity said her team's match results followed a pre-decided pattern.
The actress made this revelation during a BCCI meeting earlier this month.
Preity also regretted that she couldn't lodge formal complaint in absence of proofs.
The working group had met to discuss IPL 9 in the wake of suspension of Chennai Super Kings (CSK) and Rajasthan Royals (RR).
All the stakeholders of the IPL and four members of the working group - IPL chairman Rajeev Shukla, BCCI secretary Anurag Thakur, BCCI treasurer Anirudh Chaudhary and former India captain Sourav Ganguly were present in the meeting.
Meanwhile, the actress today morning expressed shock over report and termed it untrue.
"Shocked by this inaccurate & extremely irresponsible & malicious piece," she tweeted.
"I suggested lie detector tests to BCCI for players so no can even think about match fixing. The theory was that prevention is better than cure," her another tweet reads.