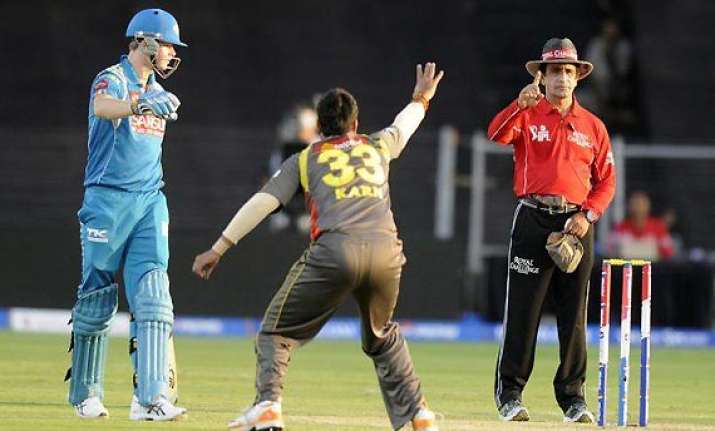 Mumbai, May 25: Mumbai Police crime branch officials have found six jeans worth Rs 50,000 each, four pairs of deluxe shoes worth Rs 30,000 a pair, 10 costly watches and tickets for a holiday tour package from the suitcase found from Pakistani umpire Asad Rauf's hotel room.
Police sources said, Asad Rauf  left for Pakistan  from Delhi a few days back.
Himanshu Roy, joint commissioner of police (crime), Mumbai had said, Gurunath's questioning wouldl help police to  'connect a lot of dots' including that of the suspected involvement of Rauf, following which police will take a call.
Asad Rauf has returned to Lahore after completing his league matches in IPL6.
A family source of Rauf said in Lahore: "Rauf has nothing to hide, he reached Lahore after completing his matches in the league (in India).
"Rauf is disappointed that he was not given a chance to clear his name and was excluded from the Champions Trophy but once his name is cleared he will resume his career in the game he loves. Rauf is bound by the ICC code so at an appropriate time he will speak", the family source said.