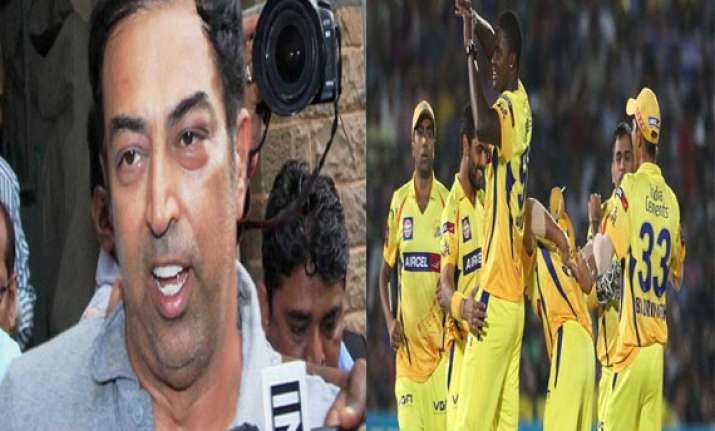 Mumbai/Chennai, May 24 :  Bollywood small-time actor Vindoo Dara Singh has reportedly named three Chennai Super Kings players, one of them quite senior, in the ongoing IPL6 spot fixing controversy, police sources in Mumbai said.
The players were in touch with Vindoo Dara Singh during
IPL
, the actor, arrested in connection with the spot-fixing probe, has told police.  
"Yes, he has dropped some names, we are verifying the authenticity of his claims," said joint commissioner of police (crime), Himanshu Roy.
He refused to identify the players. Crime Branch is likely to question the players once they corroborate Vindoo's claims.
The  interrogation of Vindoo Dara Singh has engulfed Chennai Super Kings in the IPL fixing probe tornado, with CSk co-owner Gurunath Meiyappan, the son-in-law of BCCI chief N. Srinavasan being called in for questioning.
Joint police chief Himanshu Roy said  police were probing how Vindoo suddenly made a killing during the IPL6,  earning Rs 17 lakh through betting.  "This is strange since he lost heavily in the previous five seasons," he said.