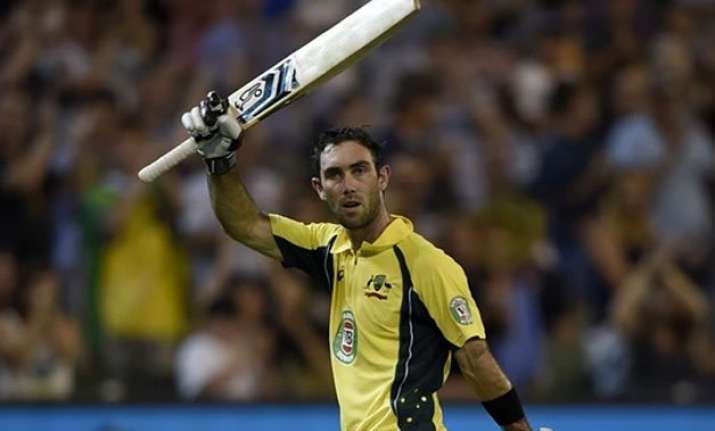 New Delhi: Rubbing salt to the injury of Indian cricketers after their ODI series loss, Australian all-rounder Glenn Maxwell took a dig at them saying 'some people are milestone-driven'.
"I think they are probably making sure they get to a milestone," Maxwell said yesterday at the post-match press conference at the Melbourne Cricket Ground.
The Australian big-hitter was responding to a question whether Mathew Hayden was right in pointing out that the scoring rate of Indian batsmen drops when they are closer to a century.
In 2004, Australian opener Hayden had said that players from the subcontinent play for 'personal landmarks'.
Indian batsmen have scored 3 centuries (Rohit Sharma - 2 and Virat Kohli -1) in the three ODIs played so far in the 5-match series, breaking many ODI records.
While Rohit scored 171 (not out) and 124 in the first two ODIs at Perth and Brisbane, respectively, Team India's star batsman Kohli scored his 24th ODI century, the fastest man to reach the milestone, in Melbourne.
However, on all three occasions, Team India failed to win any match.
Speaking about his own batting approach, Maxwell said, "I don't want to be an attractive batsmen; I just want to get the job done."
Maxwell yesterday hit a game-changing 96 off 83balls that helped his team secure a 3-0 lead in the five-match series.