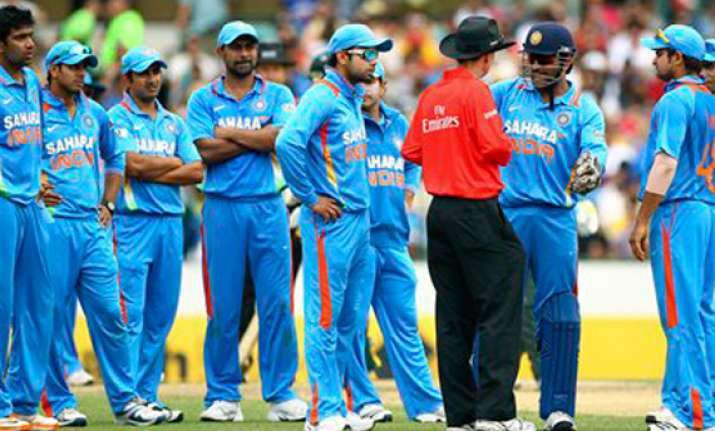 Dubai, Mar 8: World champions India dropped a place to third position in the Reliance ICC ODI Championship table after its dismal performance in the triangular series in Australia.

India finished third in the championship table — one ratings point behind South Africa — after winning only three matches out of eight.

Australia, however, stayed on course to retain the prestigious ICC ODI Championship shield after defeating Sri Lanka by 16 runs in the third and last match of the best-of-three finals in Adelaide on Thursday.

Australia entered the tri-series as the number-one ranked team and finished the series as the top side in the world. But it dropped three rating points after losing five of the 11 matches it played in the tournament.

As such, Australia now lead second-ranked South Africa by nine ratings points and unless it loses all five ODIs in the West Indies before the April 1 cut-off date, Michael Clarke's side is all set to retain the ODI shield for the third successive year.

Australia also retained the ODI shield between 2002 and 2007 while in 2008 and 2009, it finished second to South Africa.