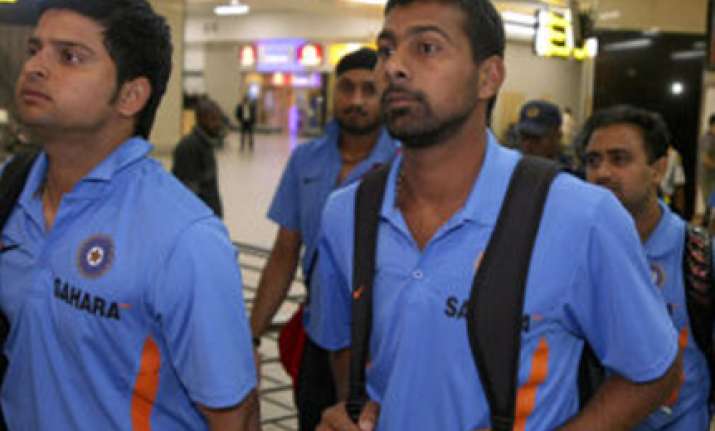 The Indian cricket team on Friday dropped to the third spot in the ICC one-day rankings after Australia regained the top position owing to their 6-0 lead in the ongoing seven-match series against England.  
Ricky Pontings side beat the home team by 111 runs at Trent Bridge on Thursday and moved ahead of South Africa by a fraction of a ratings point.  
Australia need to win the last ODI of the series to stay on top. An England win in the final match would consign Australia back to the third place.  
As a result of Australias rise, second-placed India dropped to third while England stayed in seventh position, three ratings points behind New Zealand in sixth.  
The ICC Champions Trophy gets underway in South Africa on September 22 and with just a single point separating Australia from India, a rankings battle looks on the cards over the next couple of weeks.  
The Rankings:  
1. Australia 127  
2. South Africa 127  
3. India 126  
4. Pakistan 109  
5. Sri Lanka 108  
6. New Zealand 105  
7. England 102  
8. West Indies 78  
9. Bangladesh 55