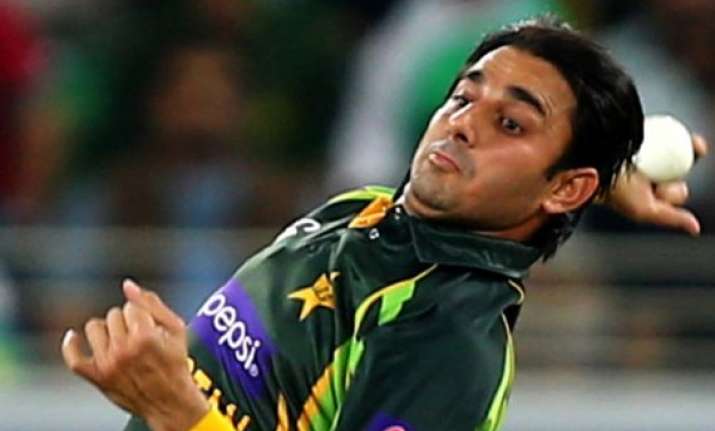 Dubai:Pakistan head coach Waqar Younis has criticized the ICC for "destroying" the combination of his team by suspending offspinner Saeed Ajmal before next year's World Cup.
"Personally I feel ... it could have been done maybe after the World Cup because the balance of the teams has been destroyed," Younis said on Friday. "They (ICC) could have waited for just maybe six, eight months and started this protocol maybe after the World Cup."
Last month, Ajmal was suspended for an illegal bowling action and is going through rehabilitation under former test offspinner Saqlain Mushtaq in Lahore.
Pakistan will be without Ajmal for the series against Australia which begins with a one-off Twenty20 on Sunday in Dubai, followed by three one-day internationals and two test matches.
   
Pakistan's selectors failed to find an offspinner with a clean bowling action for the series against Australia and had to recall left-arm spinner Raza Hasan for the Twenty20 and ODI series.
   
Adnan Rasool was tipped to replace Ajmal, but the offspinner was reported during the Champions League in India along with Lahore Lions captain Mohammad Hafeez.
   
Younis lost both the one-day and test series against Sri Lanka in his comeback as head coach of Pakistan.
   
The coach said in the absence of Ajmal his pace bowlers should start taking responsibility and deliver for the team.
   
"He has been winning us games, now he is not there what should we do? Are we going to start losing games? I think that's very negative," Younis said. "We're going to make sure that our pacers deliver and also our young spinners deliver. ... As you see we have quite a few fast bowlers in our squad so we have the World C