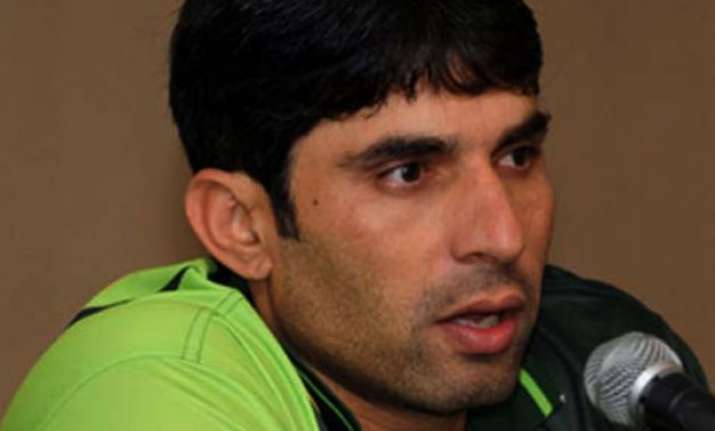 New Delhi:  Well aware that he has reached the business end of his international cricket career, Pakistan Test captain Misbah ul Haq is planning to call time if the much-awaited series against arch-rivals India happens at the end of the year.
"I know very well that there is not much cricket left in me. Yes, I want to play a few more Test matches as I look forward to life beyond cricket. But there is a plan. If the series against India happens, I want to play that series and probably retire from international cricket. So India series can be my last one," the 41-year-old Misbah told PTI during an interaction.
Having already retired from T20 Internationals and ODIs, Misbah spoke about the pros and cons of being an international cricketer, who only plays the longer format.
"You can view this aspect from two sides. If I talk about the difficult part of it, it is the gaps that might affect a cricketer's form. Take a player, who plays all three international formats. That cricketer is playing round the year and is effortlessly switching from one format to other.
"But when you are just playing Test cricket, it becomes a challenge since there will be gaps. You straightaway cannot get into the groove but it's hard work as you don't have it easy in Test cricket. That's the difficult part," feels Misbah, who recently plied his trade in domestic T20 for Caribbean Premier League side Barbados Tridents.
"Now coming to the positive aspect of playing only Test cricket. There are enough gaps for you to think, just go back to the drawing board and work on your game."