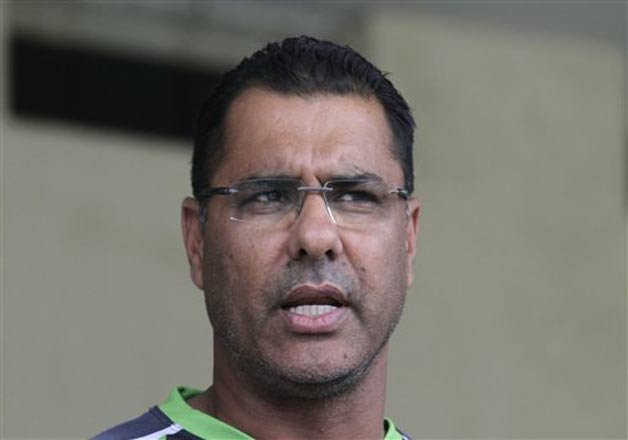 Karachi: Pakistan cricket's head coach Waqar Younis has hit out at critics and former players branding him as "arrogant" and "revengeful" and said he was a totally patriotic Pakistani.
In an exclusive interview on Geo Super sports channel on Monday night, Waqar was responding to questions that he is arrogant with players and that he has an axe to grind with senior players who played alongside him.
"Look, the moment I hung up my cricket kit I came down to earth. And living in Australia the comedown was faster. I know I am not Waqar the player anymore and I am not arrogant at all with the players in fact I am very friendly with them," he said.
"But yes I don't make compromises on training and cricket because if you start making compromises in these areas than Pakistan cricket will never move forward," the former captain said.
Waqar said that as a head coach he believed in being a good man manager and was on friendly terms with the players in the team.
"It is wrong to say I look down on anyone or can't forget I was a superstar once."
He also made it clear he had no grudge against any senior player.
"Yes I believe that as a coach you shouldn't have players in the side who have played with you but I have never willingly tried to end anyone's career. I would be mad to drop a player who is performing for the team. Because who doesn't like success."
Waqar said that the players making such allegations against him now while sitting as experts on television were at times very unfair and harsh in their comments about him.
"I can take both fair and harsh criticism. But the truth is that these allegations of me hatching a plan to drop senior players is not correct. The players who went out including Razzaq, Yousuf or Shoaib Akhtar were on the downhill of their careers when they were dropped."
Asked if he felt it was unfair to drop Shoaib Akhtar from the World Cup semi-final against India in 2011, he said Wahab Riaz and Umar Gul had been bowling well with Razzaq and two spinners doing good as well.
"So we had to drop Shoaib and the truth is at that time he was struggling to complete even three overs and Wahab vindicated his selection by taking five wickets."
Waqar also felt that Shoaib Akhtar could have taken many more wickets if he had taken care of himself and his body.
"As a fast bowler you need to take care yourself, which Shoaib unfortunately didn't do.