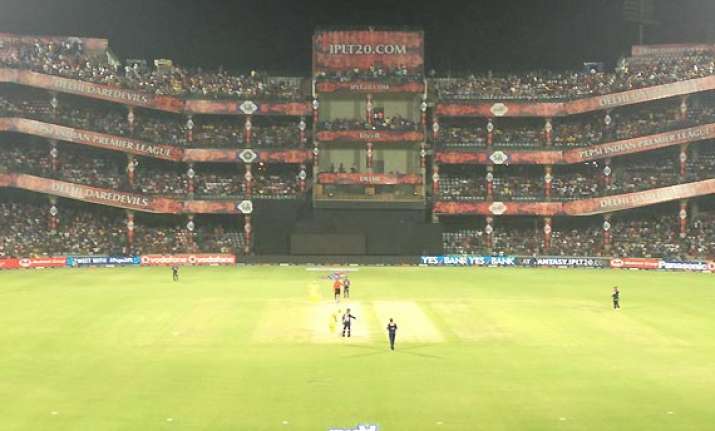 New Delhi: Clearing the way for the hosting of IPL matches at the Ferozeshah Kotla Stadium here, the Delhi High Court Thursday directed the South Delhi Municipal Corporation (SDMC) to give a provisional occupancy certificate to the Delhi District Cricket Association (DDCA) for the event.
A division bench of Justice B.D. Ahmed and Justice Manmohan also directed the DDCA to submit Rs.50 lakh to the SDMC for clearance of property tax dues.
The court's direction came on the plea by the DDCA seeking provisional occupancy certificate to hold five IPL matches at the stadium. The first match of Delhi Daredevils will be held May 3.
The court, however, imposed a condition saying the DDCA will get the certificate only after procuring a no objection certificate for the stadium from the fire department and assistant electrical inspector.
It further asked the DDCA to submit an affidavit stating that it will be held accountable if any untoward incident takes place due to non-compliance with any statutory norms by it.