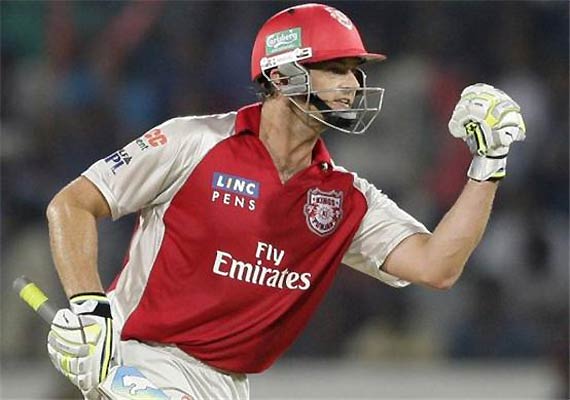 New Delhi, Mar 23: Adam Gilchrist, skipper of Kings XI Punjab, was on Friday entrusted with the added responsibility of coaching the side in the upcoming Indian Premier League (IPL), the fifth edition of the cash-rich Twenty20 meet.
The league is set to start on April 5. "Adam is a natural leader involved in all aspects of running a successful campaign in the IPL. Hence, this is only a natural progression of his increased role within the franchisee," said Col Arvinder Singh, the side's COO.
In his new role, Gilchrist will shoulder the additional responsibility of mentoring, besides leading the team on the field.
"Appointing him as a coach-captain gives us an added advantage as he shall also be fully involved in all cricketing activities of the franchise outside of the IPL Season and hence have a major role in shaping the future of Kings XI Punjab team in the years to come.
"We believe that the entire coaching and support staff is the best in the business and shall certainly take the team to greater glory," Arvinder added.
Gilchrist would be assisted by Vikram Rathore, assistant coach, physiotherapist Patrick Farhart, fielding coach Mike Young and Joseph Henry Dawes, the bowling coach.