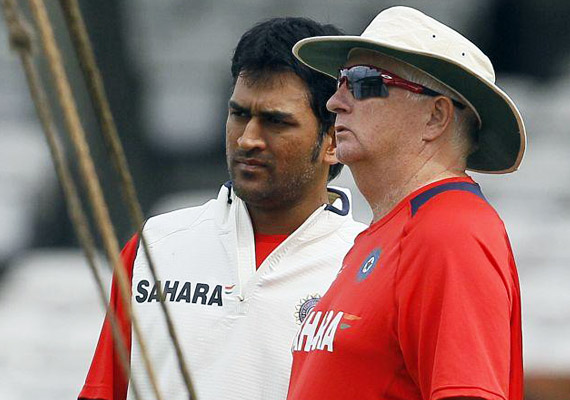 Johannesburg, Mar 28: Their schedule may be chock—a—block, but skipper Mahendra Singh Dhoni does not believe fatigue will be a real factor for Indian players who are to play South Africa in a one—off T20 match followed by the seven—week long upcoming IPL.
Dhoni says he and his team—mates are "happy" to have travelled to South Africa even though it's for a one—off match, and coming after their failure to make the Asia Cup final and the disastrous tour of Australia.
"All happy. I don't think fatigue will be a real factor.
We all enjoy playing the IPL...that's one format where you are not representing your country, and the span of the tournament is slightly longer so you play quite a few games.
"It's a different exposure. I always felt the platform was good for youngsters because they get to play with some of the best international cricketers. It helps you get a bit fitter also," Dhoni said after he arrived here with his team for the match, scheduled to be held on Friday.
Dhoni lauded South Africa for their hospitality and the ability to make visiting teams feel comfortable.
"In South Africa, the sports are managed really well. When a team comes, everything is in place and in order. In the same way, when it comes to India, the management, the airlines and the hotels, they go out of their way to make the players comfortable."