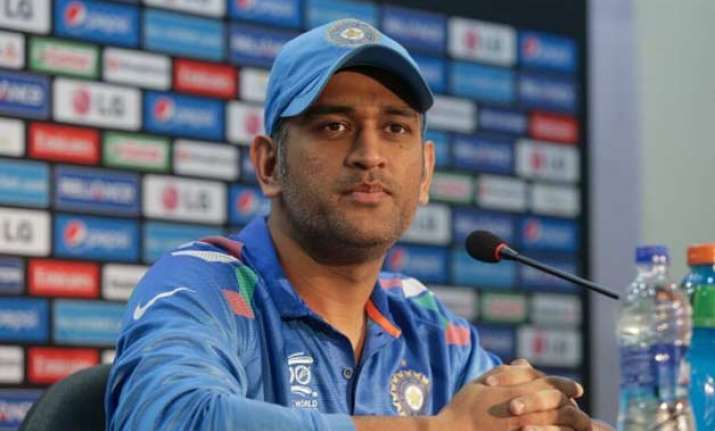 Adelaide: India skipper Mahendra Singh Dhoni extolled his bowlers for keeping the Australian batsmen under check as they outplayed the hosts to win the first Twenty20 comfortably, here today.
India bundled out Australia for 151 while defending a challenging 188 for three.
"Jasprit Bumrah and Ashish Nehra executed their plans really well. That's one period where we have struggled consistently, so it's good to see them bowl well. Of course the spinners took the bulk of the wickets in the middle overs. If you keep taking wickets in the middle overs, it becomes easier to win the game so their role was very crucial," said Dhoni at the press conference.
Along with Bumrah India also handed debut to all-rounder Hardik Pandya, who had a mixed outing. Dhoni underlined the need to pack the side with all-rounders in the T20 format.
"Whenever there is a bit of help, Jadeja bowls well. You know that his spectrum of performance is usually quite narrow, which makes it slightly easy for us and gives us stability. That's why Hardik was also playing this game, because if he also gets going, it gives us the kind of stability we are looking for," said the skipper.
"All-rounders are important. Even if Hardik doesn't bowl four overs for me in every game, even if he bowls only two or three overs, I can still use others. What I don't want is the top five or six batsmen including the keeper where you don't have a bowling option.
"It's important to have players like Yuvraj Singh, Suresh Raina who can bowl and bat. If you have too many one-dimensional players, especially in your top order, then it becomes very difficult if somebody has a bad day," he added.
The likes of Yuvraj Singh and Suresh Raina were also back in the side, giving a balanced look to the playing eleven. It was Raina who helped India achieve a big total thanks to his 134-run partnership with Virat Kohli.