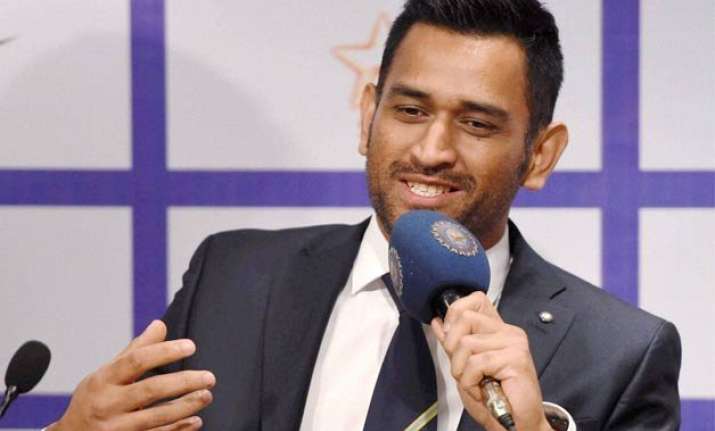 Mumbai: Mahendra Singh Dhoni is happy that team's premier off-spinner Ravichandran Ashwin has pulled himself out of a form slump and has become "an asset" for the Indian cricket team.
"Ashwin is a thinking cricketer. His performance went down a bit and he was criticised for doing too many things, but I am glad he has come back well and he is an asset. I have used him in all slots - from first to ten overs or in death.
Good for me he makes my job slightly easier when my fast bowlers did not do well. I have relied upon him. He's been great," Dhoni was all praise for Ashwin ahead of team's departure for the limited overs tour of Australia.
Dhoni also said outside the sub-continent, it will be a contest for one spot among the three spinning all-rounders Ashwin, Axar Patel and Ravindra Jadeja.
"I am glad you said conditions are different for the spinners' performance in subcontinent and outside. (Ravi) Ashwin is our premier spinner and it is good to have (Ravindra) Jadeja back. The two spinning all-rounders will be competing for a spot. Axar (Patel) has also played well in domestic cricket."
The skipper welcomed fast bowler Mohammed Shami's return to the side after undergoing an extensive rehabilitation programme post knee surgery. But he was also cautious as he feels that his workload needs to be monitored.
"Shami has been a very good bowler in seaming conditions.  He has worked hard on his rehabilitation and played in domestic cricket. We will see how well we can manage his work load with the World T20 Cup round the corner."
Talking about upcoming World T20s, Dhoni is satisfied that India will play three T20 Internationals Down Under as they start their preparations for the marquee event.
"Australia is a competitive side. When you compete against Australia, you always gain more experience. And with a few youngsters around, it will be interesting to see them perform," he said.
"It's good to have 3 T20s after the ODI series as we have ample opportunity to try different players in different slots. Then we will be in a better position to finalise the playing XI at the start of the T20 World Cup. It's an exciting time and a very important three to three and half months are ahead," said wicket-keeper batsman.