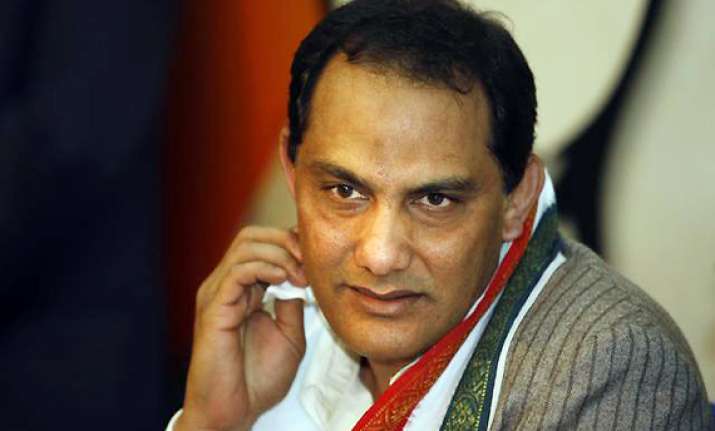 New Delhi, Mar 1: A Delhi court today issued fresh non-bailable warrant (NBW) against Congress MP Mohd Azharuddin saying he is "deliberately" avoiding appearance before it in connection with a cheque-bouncing case.

Metropolitan Magistrate (MM) Vikrant Vaid issued the NBW for March 7, while dismissing a plea made on behalf of Azhar to exempt the cricketer-turned-politician from personal appearance in the court on the ground that he was busy in poll campaigning in the ongoing UP assembly elections.  

"He (Azharrudin) is deliberately not appearing before the court," said the MM as Azhar's counsel said his client is busy in the poll campaigning.

The counsel appearing for the former Indian cricket team captain moved the court seeking stay / cancellation of the NBW issued against him on February 18 and sought exemption from personal appearance for today.

"The applicant (Azhar) is the star campaigner of the Indian National Congress party, which is already notified to the Election Commission also and is still under command to perform and participate in the said campaign, which makes the applicant as one of the essential persons in the entire process," the application said seeking adjournment of the matter for his appearance after March 3.

His counsel said Azhar was not avoiding appearance before the court deliberately as he had not volunteered to be in the list of campaigners which was prepared by the Congress party.

The magistrate, however, said the court has nothing to do with the fact that Azharrudin was the star campaigner of his party.

"This (being the star campaigner) is between you (Azhar) and the party. The court has nothing to do with it," the MM said.