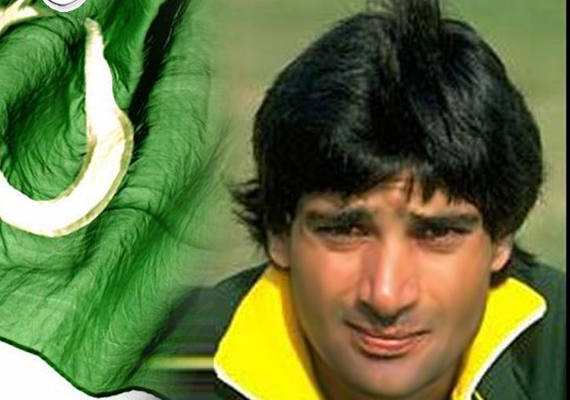 Karachi, Jun 21: Pakistan's former Test opener Mohsin Khan, who has also served as the team's chief coach and a selector, feels the team's recent poor results are due to the flawed choices made by new coach Dav Whatmore.
"Whoever is the chief coach is responsible for how the team performs. I just think that Whatmore has upset the balance and confidence of the team and players by experimenting with the team combinations too early," Mohsin said on the team's recent defeats in Sri Lanka. 
"When I was in charge there was a level of consistency and stability in team selection and the players responded to this and developed a fighting spirit which was evident when we beat England in the test series. 
"But now you can see that Whatmore has hurt the team's progress and balance. It pains me to see the players, who had the fighting spirit and motivation, performing in such a way. Whatmore has disturbed the balance and the team combination with flawed selection and decisions," he said. 
Mohsin was asked to leave his chief selector's position and take up the chief coach's slot on temporary basis after Wear Youngish resigned last year in September due to personal reasons. 
Though working on interim basis, Mohsin much to the surprise of his critics, proceeded to extract good results from the team against Sri Lanka, Bangladesh and then England in a Test series. 
But the new Chairman of the board Zama Ashram decided to not confirm Mushin's contract and instead brought in Whatmore insisting that it was time for Pakistan team to be trained by a qualified and professional coach. 
But since Whatmore took over the team's progress has been inconsistent and even though they won the Asia Cup, the performances were not consistent and included a big defeat to India. 
On the present tour of Sri Lanka Pakistan have lost the one-day series as well. Mohsin claimed that if he had been allowed to continue, the results would have been different. 
"I say this with confidence because the boys were responding to me and we were working well together in the team. I can say with confidence that if I had continued, results would have been better because I know the players. They are not being utilised properly." 
Mohsin also launched an attack on those who appointed the foreign coach. 
"There are some people who jolted Pakistan's ascent by making the unnecessary change. Such people do not serve the country but only their vested interest. Foreign coaches have never served Pakistan well. 
"Richard Pybus and Bob Woolmer are examples. We won the 1992 World Cup and 2009 World Twenty20 with a local at the helm. The PCB said that Whatmore is a professional coach. A teacher doesn't need time to teach students and should get his job done straight away, just like I did."