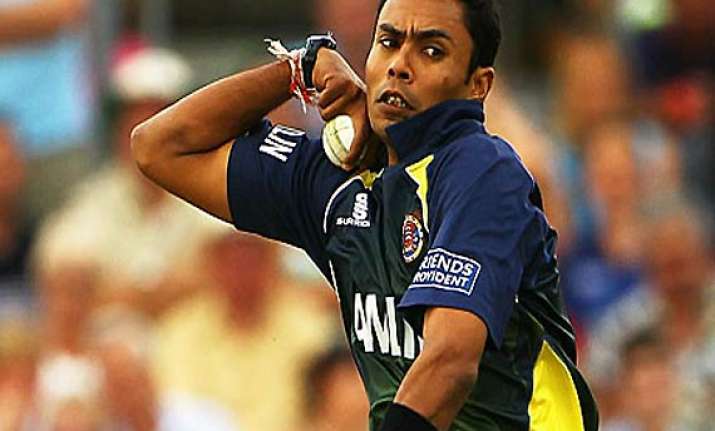 Karachi, Oct 15: Pakistan's Danish Kaneria has taken exception to the statement given by banned skipper Salman Butt during the spot-fixing trial in London that he was introduced to agent Mazhar Majeed by the leg-spinner.

"I don't know what sort of rubbish Salman Butt is talking about. I don't know this fellow Mazhar Majeed and have had no sort of contact with him. I have instructed my lawyer in London to initiate proceedings to file damages against Butt," Kaneria told PTI on Saturday.

He made it clear that he was flabbergasted by Butt's claims about him introducing Majeed to other players.

"It is all rubbish. I don't know what sort of game this fellow (Butt) is trying to play but he is under oath in the trial and he is telling white lies. He has already been exposed for his activities and apparently he has not learnt his lesson," Kaneria said.

The leggie, who is also facing issues with the Pakistan Cricket Board over clearance for national selection, insisted that he will not allow Butt to taint his image.

"My lawyer is preparing the documents and soon he will file for damages against Butt for misleading and lying to the court," he said.

Kaneria said he only saw Majeed mixing with other players namely Butt, Mohammad Aamir, Mohammad Asif, Kamran Akmal and others on different tours.

"I was just aware that he (Majeed) was an agent for these players. I never had any sort of contacts with him. There is no question of me introducing him to anyone," he reiterated.

Butt made the claims during the ongoing spot-fixing hearing at the Southwark Court in London.

Kaneria has also filed a petition in the Sindh High Court against the PCB's decision to not clear him for national selection because of spot-fixing allegations against him during a Pro-40 match between Essex and Durham in 2009.