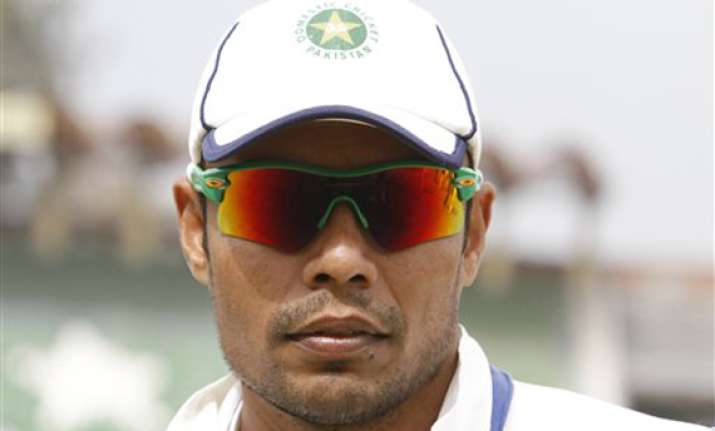 London, Jun 23: Pakistani cricketer Danish Kaneria today said he will appeal a lifetime ban slapped on him by the England and Wales Cricket Board for his role in spot-fixing.
The former Pakistan leg-spinner said he was upset at the "unfair" decision as he believed there was no evidence against him.
"They (ECB) don't have any proof against me. I don't know why they are saying this ("grave danger to cricket", etc). I will definitely be doing an appeal," he told Sky Sports News.  
Earlier, the England and Wales Cricket Board handed down a ban to Kaneria for his involvement in the Mervyn Westfield spot-fixing case.
Apart from Kaneria, the ECB also imposed a five-year ban on Westfield but he will be able to play in the final two years of his punishment.
"I'm very upset about this decision. For what reason they have convicted me I do not know," he said.  "It is a very, very unfair decision against me. I've come all the way from Pakistan to say the truth," he said.  He said he was an "honest man" and people trusted him.
"I've been playing cricket with passion and love. I have done nothing wrong," he said.