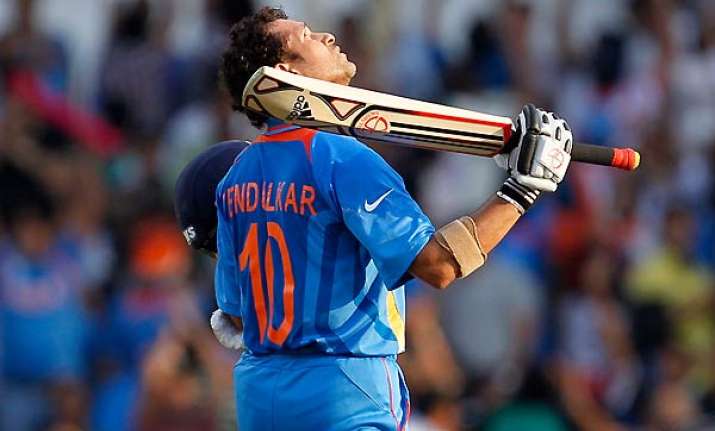 Mumbai, April 1 : There are times when cricket fans criticize master blaster Sachin Tendulkar that whenever he hits a ton India loses the game. Although the two tons Sachin hit against England and South Africa in the ongoing World Cup, India could not win the games but reality is something else.

Looking at the statistics the master of impeccable technique and timing has hit 48 ODI tons and 95 half-centuries in the 452 ODIs he played with 18093 runs.

Out of Sachin's 48 centuries India have won 33 times and lost just 13 times. With this analysis one thing is clear that whenever Tendulkar hits century India's chances of winning the match are 69%.

Why to criticize master blaster with our own misapprehensions that India will lose if he hits a century. India lost matches due to lack of team effort in the matches where Sachin hit centuries.

A victory in cricket requires team effort rather than one man show irrespective of the format whether it is test cricket, ODI or T20. So let's pray that Sachin hits a century against the Lankans in the Grand Finale on Saturday to give team India a great opportunity to lift the World Cup Trophy.