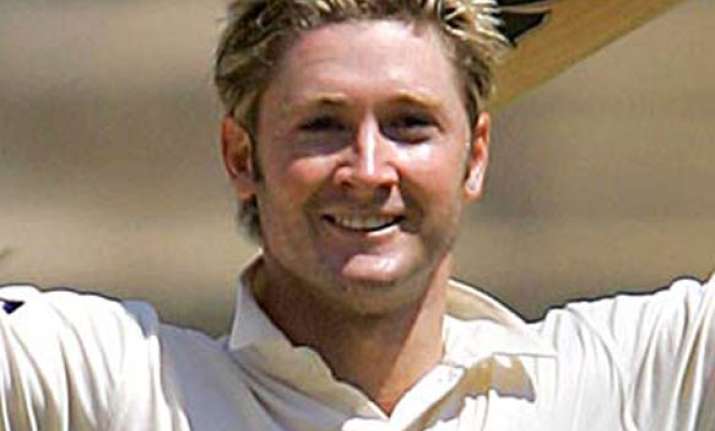 Coffs Harbour, Australia, Jun 11: Australian captain Michael Clarke says his team must focus on their own game and not the opposition on tours of Sri Lanka and South Africa.The 30-year-old will skipper his first Test series when the Australians travel to Sri Lanka for two Twenty20, five ODI and three Test matches in August and September.

They then take on South Africa through October and November, before returning home for matches against New Zealand, India and Sri Lanka.Clarke, who is training in Coffs Harbour ahead of the tour, said his team just need to concentrate on their game, even on foreign territory."They are always a strong team, especially in their own conditions," he said.

"I think for us right now our focus has got to be on ourselves and we've got to make sure we prepare as well as we possibly can, make sure we get our skills to the level they need to be and the guys are nice and fit and ready to play in tough, hot conditions."

"No doubt we're playing two of the toughest teams in the world in their own conditions in Sri Lanka and South Africa so we have to be at our best but I'm really confident with the talent we have in our squads. I'm looking forward to what lies ahead."

Sri Lanka are ranked fourth in Test cricket, while South Africa are second behind India.

Clarke did not comment on Simon Katich's axing from Cricket Australia's playing contracts on Tuesday.

But he said he was looking forward to seeing fast bowlers Ryan Harris and James Pattinson in action.

Harris, 31, made his return from a recurring knee injury in the Indian Premier League (IPL) and Clarke said he hoped an international return was not far away.

"He played the IPL and bowled really well, as he does. He's an amazing talent and it's great to see him still a big part of the Australian cricket team," Clarke said.
"Hopefully, if his body holds up he'll be playing a lot of Test cricket for us."

Clarke said he was confident new bowling coach Craig McDermott would get the most out of Australia's fast-bowling brigade.Pattinson, 21, was the second youngest player of the 25 given contracts, behind only 18-year-old New South Welshman Patrick Cummins."He made the most of his opportunity over in Bangladesh. He's a great kid who works really hard," Clarke said of the Victorian.

"I'm hearing good reports about how he trained during the IPL and what he's doing now back in Victory. I spoke to him recently and I know he's very excited about his chance to play for Australia again."The first Twenty20 international is at the Pallekele International Cricket Stadium in Kandy on August 6.