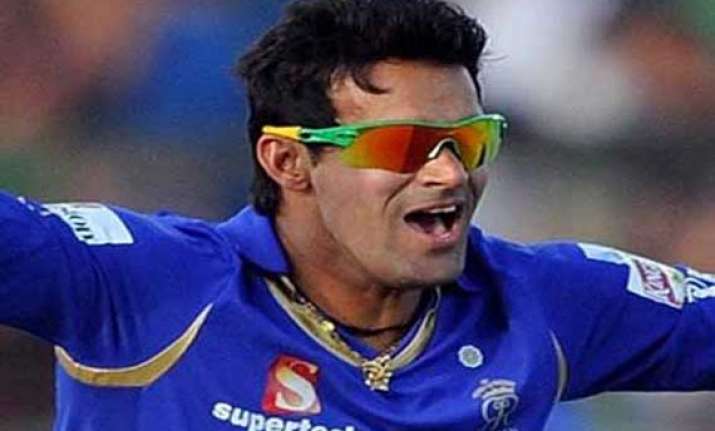 Mumbai: Tainted Rajasthan Royals cricketer Ajit Chandila, who is out on bail, Wednesday sought more time from the Board of Control for Cricket in India (BCCI) disciplinary committee to reply to charges of spot-fixing levelled against him.
Chandila along with Sreesanth and Ankeet Chavan were the three Rajasthan Royals cricketers who were arrested by Delhi Police in a midnight raid for their alleged role in spot-fixing in last year's Indian Premier League (IPL).
While Sreesanth and Chavan have been banned for life, the BCCI is yet to take a decision on Chandila since they didn't get enough time to interrogate the cricketer. Chandila was the last of the three to be released on bail.
Chandila appeared before the BCCI disciplinary committee, headed by board president Narayanaswami Srinivasan. The other two members of the committee were Rajeev Shukla and Shivlal Yadav.
"The committee heard Chandila's defence of the charges against him. The cricketer further requested the disciplinary committee for additional time to submit his written reply to the charges levelled against him," BCCI secretary Sanjay Patel said in a statement.
The disciplinary committee agreed to give Chandila time till March 12 to submit his final written reply.