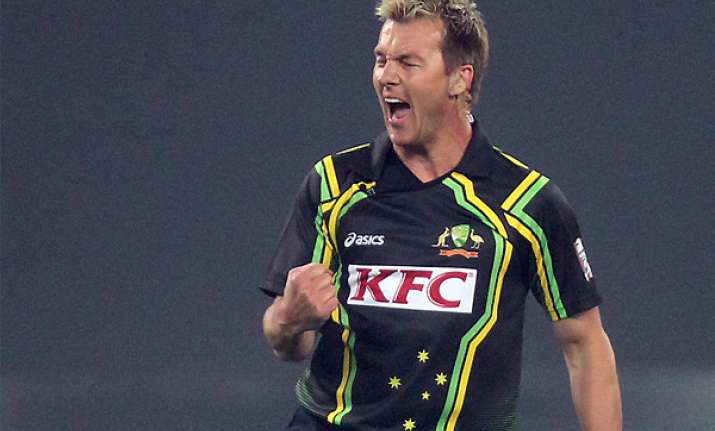 Melbourne, Feb 5: Veteran Australia paceman Brett Lee has broken a bone in his right foot and is expected to be sidelined for up to six weeks.

Cricket Australia announced Sunday, only hours before the start of the limited-overs tri-series against India and Sri Lanka, that an X-ray confirmed a fracture of Lee's small toe.

He was struck in the foot by a ball as he bowled the last over of his spell in Friday's Twenty20 loss to India at Melbourne — India's first win on the Australia tour after losing all four test matches and the opening T20 match.

Australia team doctor Trefor James said Lee completed the over but the foot became more painful and swollen, and tests confirmed the fracture. Lee is expected to miss the entire tri-series and is in doubt for the limited-overs portion of Australia's tour of the West Indies starting next month.

A decision on a replacement player in Australia's ODI squad will be made before Wednesday.

The 35-year-old Lee retired from test cricket in 2008, but has remained an integral part of the national squad in the shorter formats.

He has taken 357 wickets at an average of 22.89 in 205 ODIs and 23 wickets in 23 T20 internationals.