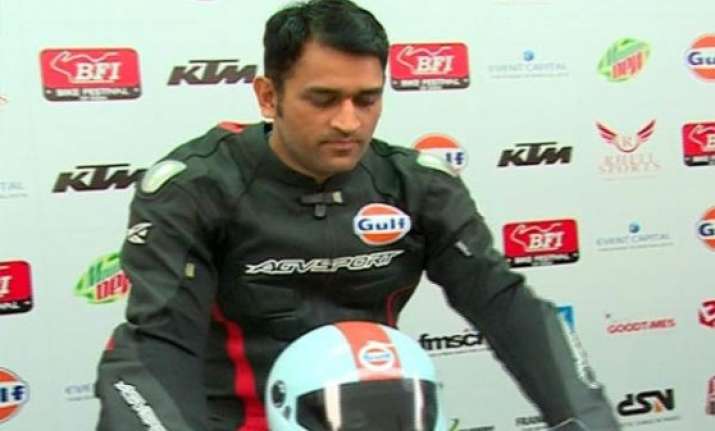 New Delhi: Fresh from his Champions League T20 cricket tournament triumph with Chennai Super Kings, India cricket captain Mahendra Singh Dhoni on Sunday indulged in his other passion -- riding a fast bike -- at the Buddh international circuit here at the inaugural edition of a two-wheeler festival.
Dhoni is the brand ambassador of the two-day Bike Festival of India event that started on Saturday.
An avid biker, Dhoni lead a team of 11 bikers that raced a lap at the F1 track. He also took part in an exhibition of vintage and modern bikes from across the world.
The biking festival brought together over 120 biking communities from across the nation to participate in a series of events - most notably the XDL India championship, a professional biking series for top-level motorcycling stunt riding in the world.