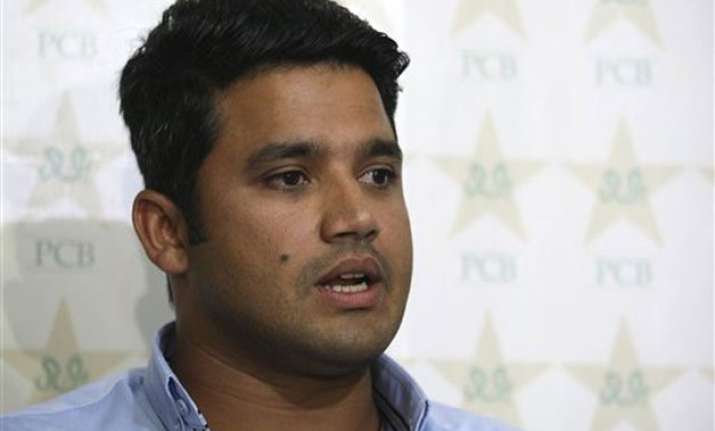 Islamabad: Pakistan named Azhar Ali as captain for limited-overs cricket on Monday after ignoring the middle-order batsman for the Cricket World Cup, where it was eliminated in the quarterfinal.
Ali, who played the last of his 14 one-day internationals in 2013, replaces Misbah-ul-Haq, who has retired from ODIs. Misbah will continue to lead in test matches, where Ali will be vice-captain.
"I would like to see consistency in the performance of the team and gradually I think we will achieve this goal," the 30-year-old Ali said.
"Misbah has left a huge gap (in ODIs) but we will try to fill it with youngsters."
The PCB chairman said he had talked to senior players, former test cricketers and even former chairmen of the cricket board before naming Ali as captain of limited-overs cricket.
"We know he wasn't in the World Cup team, but he did a fantastic captaincy in the recent domestic one-day tournament," Shaharyar Khan added.
"We live in a culture where it's difficult to find young captains like Graeme Smith (South Africa) or Steven Smith (Australia)."
Wicketkeeper Sarfraz Ahmed, who scored the only century for Pakistan in the World Cup in seven matches, was named as vice-captain for ODIs and will also be Shahid Afridi's deputy in Twenty20s. Afridi has also quit ODIs and will only play in the shortest format.
Pakistan Cricket Board chairman Shaharyar Khan said the captain and the coach will have no voting rights in selection and can only give their suggestions to the selection committee.
Misbah had wanted the PCB to give more authority to the captain and the coach in the selection process.
"I don't think it's a problem as the selectors will take our input," Ali said.
Ex-test batsman Haroon Rasheed will be the new chief selector, with Kabir Khan — who has coached Afghanistan — included in the four-member selection panel. Rasheed, who resigned as director of game development to take up the post, was also convener of the previous selection committee.
"The ground reality is Pakistan team is not strong enough at the moment," Rasheed said.
"Don't expect that the team will start winning the moment this selection committee comes in, it will take time."
Rasheed replaces Moin Khan, who was recalled from the World Cup last month after dining out in a casino with his wife and friends in Christchurch, New Zealand. Moin Khan apologized for choosing the wrong place to eat and his explanation that he was only having dinner was accepted by cricket authorities in Pakistan — where casinos and gambling are banned.
"I told Moin we needed a new team to move forward, but he wasn't happy with the decision," Shaharyar Khan said.
Pakistan is scheduled to play a series against Bangladesh, Sri Lanka, England and India this year.