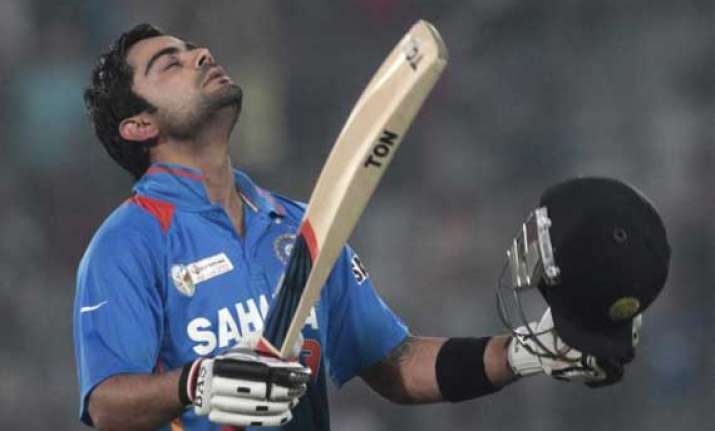 Dhaka: Team India led by captain Virat Kohli arrived here this evening to participate in the Asia Cup tournament beginning Feb 25 in Bangladesh.
On arrival, Kohli said: "I would like to believe we have good chance to win the Asia Cup because Bangladesh's conditions are pretty similar to ours that we play in India. But, as I said, you can't take any team lightly. You have to be at your best to win a tournament like Asia Cup."
Kohli, 25, a regular member of  Team India since 2011, cautioned his team not to take Bangladesh lightly in its inaugural match on February 26.  
He said: "Side like Bangladesh, you can never take them easy, because they do have players, who can take the game away from you and from the situations, where you feel they can't do it. They have surprised us on quite a few occasions in the past." 
Recently, Team India led by M S Dhoni failed to win a single international match in South Africa and New Zealand.  
Dhoni ha been  ruled out of the tournament due to injury.