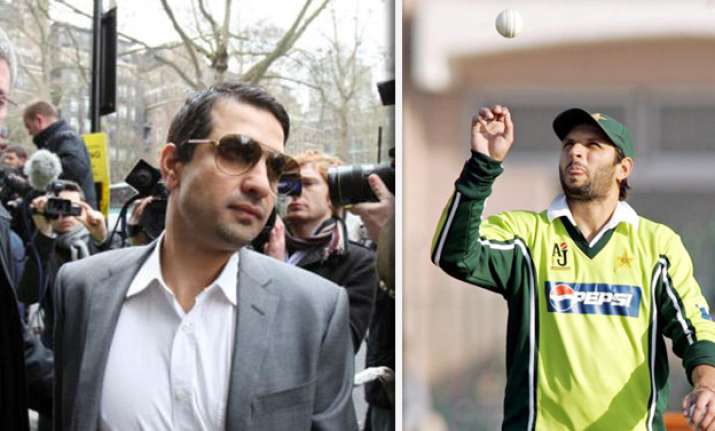 Lahore, Oct 24: Former Pakistan captain Shahid Afridi has claimed that he was also approached by cricket agent and alleged bookmaker Mazhar Majeed.

In February, British prosecutors had "authorised charges of conspiracy to obtain and accept corrupt payments, and also conspiracy to cheat" against tainted Pakistani trio- Salman Butt, Mohammad Amir and Mohammad Asif- as well as Mazhar, in the spot fixing case.

Talking to a news channel, Afridi said Mazhar had tried to contact him, but he did not listen to him and instead avoided him.

"Mazhar Majeed tried to contact me as well but I did not pay attention to him and made him run away," Pakistan Today quoted him, as telling the TV channel.

Afridi said Mazhar made several attempts to get friendly and close to him, but the ex-skipper 'ticked him off with some straight talk' every time.

Responding to a question, he said his daughter understood cricket very much, but due to family and regional traditions, he could not allow her to join women's cricket team.