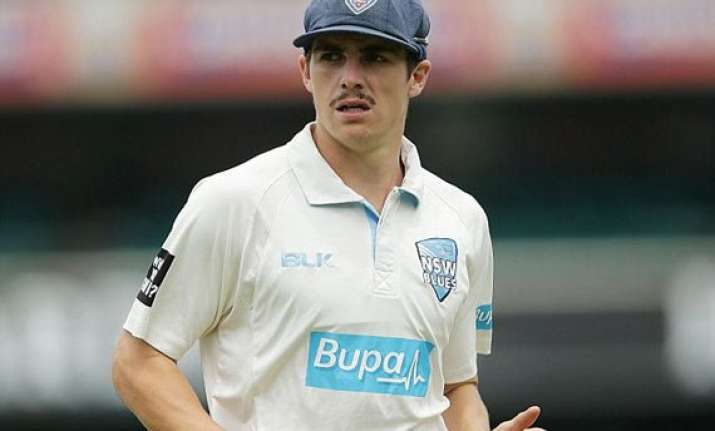 Sydney: Fast bowler Sean Abbott has been named to play for New South Wales against Queensland in a Sheffield Shield cricket match from Tuesday on the ground on which test batsman Phil Hughes was struck by his bouncer two weeks ago.
Hughes bowled a short pitched delivery in a match between New South Wales and South Australia on Nov. 25 which struck Hughes on the neck. Hughes lost consciousness and died in a Sydney hospital two days later.
Abbott attended Hughes' funeral in the New South Wales town of Macksville last Wednesday and has been widely encouraged by fellow cricketers to return to the sport as soon as possible.
He was included Monday in a full-strength New South Wales team but players will be allowed to withdraw on match day if they feel too troubled by Hughes' death to take part.
While Hughes was playing for South Australia, he previously played for New South Wales and was a close friend of many of the current NSW players. For that reason some players were expected to be unavailable for emotional reasons for the match against Queensland, which coincides with Australia's first test against India in Adelaide.
"Everyone reacts differently to these situations," New South Wales captain Moises Henriques said. "If you're injured and not ready to play physically, then you don't play.
"I guess in this case you might not be ready to play mentally, so you've got to treat it the same way."
The 22-year-old Abbott is seen as a fast-rising player of all-round ability. He has been strongly supported by friends and family, teammates, Cricket Australia and by cricket's wider community since the death of Hughes and has been told he bears no responsibility for the tragedy.