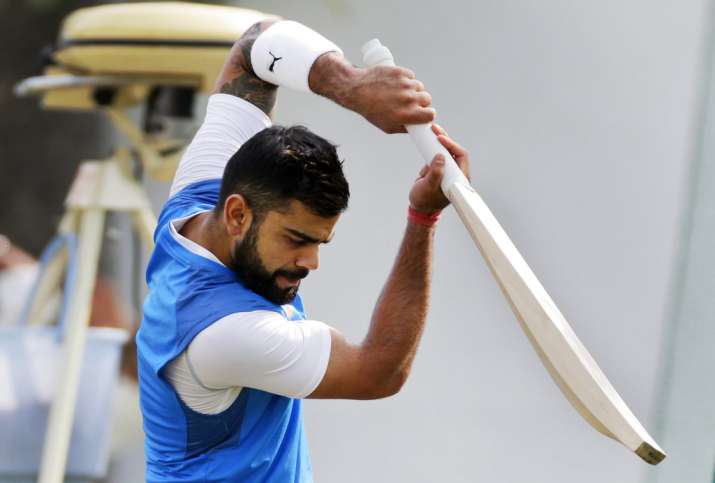 Virat Kohli admits that the joys of life are found in something as special as hitting the ball hard from the middle of the bat. Virat Kohli who was at the CNN-IBN Award show had spoken about the joys of life and how one must stick to the ground despite the name tag. The 28-year old called himself a 'Delhite' and said he still remembers where came from.
The Indian skipper described himself as a "typical" Delhi boy as Virat Kohli has said he always remembers where he comes from. Kohli has come a long way and right from lifting the U-19 World Cup, there has been no turning back for the Delhiite. 
"I am a typical Delhi boy at heart. Wherever I might be in life, I always remember where I come from and what I have gone through to be where I am. That never goes away from me," said Kohli as media reports suggest. 
Kohli who has become one of the biggest brands of fitness, humbly replies that he doesn't believe in tags and comparisons.
 
"No expectations, no milestones... there is a simple mindset. I just go there and do my duty. I don't believe in tags and comparisons."
"For me the joy of life is just watching that ball and hitting it from the middle of the bat," he said.
Kohli was also given the 'Popular Choice' award at the CNN-IBN Awards.
​(With IANS Inputs)