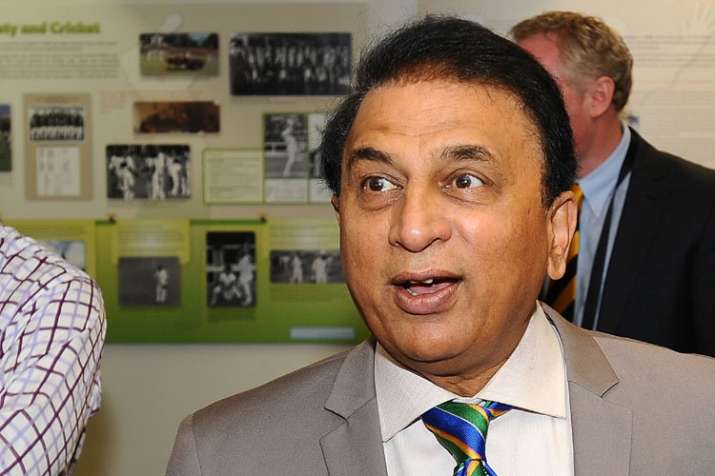 Stressing that club cricket is the "life-blood" of Test teams, former India captain Sunil Gavaskar on Monday said tournaments like the Police Shield provide an opportunity for players to showcase their skills.
The legendary batsman said club cricket allows players to hone their skills and graduate to Ranji Trophy, India's premier domestic tournament, and also to the national team.
"I am always happy to come forward to such events because I believe club cricket is the life-blood of your Test teams.
"Without club cricket, you will not get players who will play Ranji Trophy or go on to play Test cricket or go on to play One Day Internationals so, therefore, club cricket becomes very important," Gavaskar said here.
The 69-year-old legend, one of the finest batsmen to come out of India, was speaking at the prize distribution ceremony of the 71st Police Invitation Shield Tournament 2018.
"And I am so happy that the police have continued their support for this tournament. This is the 71st year of the tournament, non-stop and it gives an opportunity for players to show their skills...," added Gavaskar.
Recollecting that he was part of the Police Shield winning team while playing for the Mumbai University, Gavaskar said the tournament holds a lot of importance.
"Coming here, brings back so many memories. Growing up there were three tournaments, which were looked forward to -- Purshotam Shield, Talim Shield and the third one was the Police Shield.
"Yes, there was the Kanga League, of course, that was played in the rainy season. But after that if you wanted to impress the Mumbai selection committee, these were the three tournaments you wanted to do well," he said.
"And then, of course, the Times Sheild, but it used to happen a little bit later, around the months of December- January, by which the Ranji season would have started. Therefore this tournament used to be a big tournament," said Gavaskar.
The former right-handed batsman, who played 125 Tests and hit 34 centuries in the longest format of the game, also spoke about the megacity's unique cricketing culture.
"...because Mumbai's cricketing culture is something unique. It's a culture which teaches you not to give up, its a culture that tells you -- don't be satisfied with what you have done -- whether its a five-wicket haul or you have got a hundred, you want to carry on, you want to go on and break down doors so that you get higher recognition," he added.
During his speech, Gavaskar narrated an anecdote where former England batsman Geoffrey Boycott lambasted a taxi- driver in Trinidad for sharing with him his wrong scores.
Veteran off-spinner Milind Rege, veteran cricket administrator Prof Ratnakar Shetty, senior police officers and officials of the Mumbai Cricket Association were among those present on the occasion.