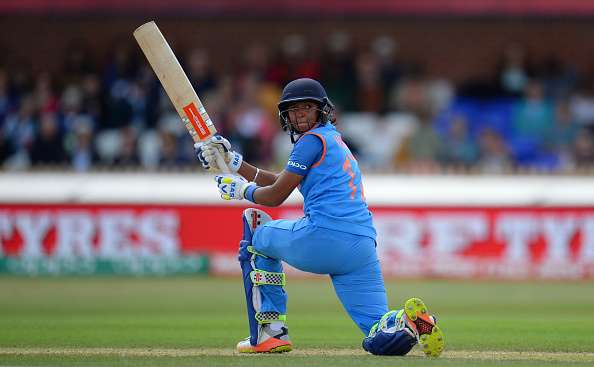 There has been no road paved with gold for Harmanpreet Kaur as this talented 28-year-old has encountered enough rough patches in her life to taste the sweet success that the batswoman and her teammates enjoy today as India face England in the finals of the ICC Women's World Cup 2017 in England this Sunday. The Punjabi cricketer was a part of the railways as well just like a well-known cricketer and former skipper who changed routes to take up this sport as her career. 
Former Indian women skipper Diana Edulji played a major role in encouraging Harmanpreet to follow a path of her wish. Edulji is now a CoA (Committee of Advisory) member and it was her letter to the Master Blaster Sachin Tendulkar that turned tables for the Punjabi batswoman. The former skipper recognized the all-rounder's talent and was confident that she wanted the batswomen in the Western Railways. 
Kaur received offers from the Northern railways and it was only a better offer that would send her to Mumbai. Edulji wanted Kaur to join the Mumbai-based cricket team. 
"I told her, 'I will get you a higher post',"  Edulji told The Indian Express. "She was getting a junior class in Northern Railway. I offered her a chief office superintendent post. Her application was later sent to Delhi, but was rejected by the president."
Recognizing the talents of this young batter, Edulji did not hesitate to write a letter to the Indian cricket legend, Sachin Tendulkar. 

"I requested Sachin, who is a Member of Parliament, to write a letter to the Railway minister, forwarding the case of Harmanpreet Kaur," Edulji said. red with Master Blaster's initials and Edulji's encouragement and persuasion, the Western Railway authorities offered the all-rounder a position in Mumbai. 
Today Kaur is known for her power-smashing shots which led India to the finals with her unbeaten 171 against Australia. She thrashed the defending champions to slam her third century in ODIs. Nothing has come in easy for all cricket players, be it either of the genders, the name is established for their inputs in the team just as Kaur has proved herself as a vital player in the Indian women's team. 
"Last time when I traveled to England as a manager we were given £25 per day. Girls used to get packed food from the supermarket nearby, boil it and eat it. At least now things have started to change," Edulji was quoted as saying by The Indian Express.
Tendulkar's letter may have pushed the process forward faster, but with Kaur's establishment today, there are no regrets.