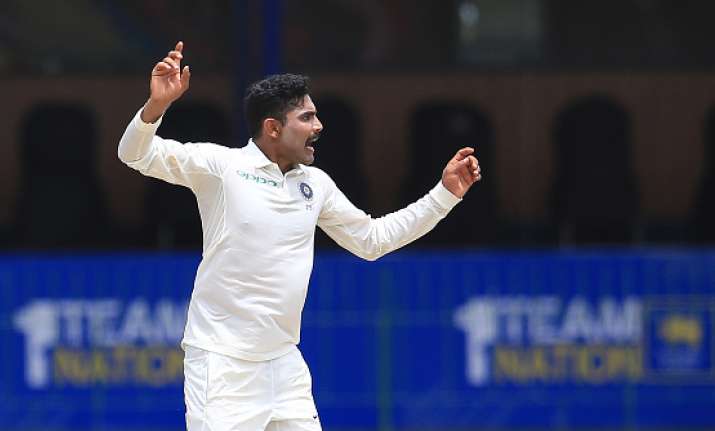 Indian all-rounder Ravindra Jadeja became the second fastest Indian to reach 150 Test wickets, behind teammate Ravichandran Ashwin, when he bowled Dhananjay de Silva during the second Test against Sri Lanka. Jadeja took 2 wickets in the 1st innings of the 2nd Test. Jadeja achieved the feat while bowling in Sri Lanka's first innings on day three of the second Test. 
R Ashwin had reached the milestone in 29 Tests while Jadeja managed it in 32 games. 
Former spin greats Erapalli Prasanna and Anil Kumble had taken 150 wickets in 34 Tests while Harbhajan Singh reached there in 35 Tests. 
Jadeja is ranked as the number 1 bowler in test cricket followed up by R Ashwin at the number 2 spot. 
He also became the fastest Indian left-arm spinner to reach 150 wickets, ahead of Vinoo Mankad (40 Tests), Bishan Bedi (41 Tests) and Ravi Shastri (78 Tests).