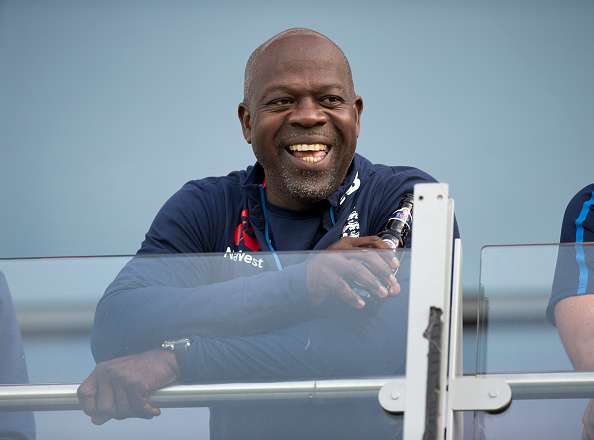 England bowling coach Ottis Gibson is in line to be named as South Africa's new coach within days, replacing Russell Domingo.
While it is expected that Gibson will report to Birmingham on Monday for training ahead of the first Test of the three-match series against West Indies, it is understood that the England and Wales Cricket Board ( ECB) now see his departure as inevitable and expect a deal to be finalised imminently, as media reports suggest.
It is, however, expected that Gibson will remain with England until the end of the West Indies series that is scheduled to last until September 11.
However, South Africa, whose next Test series against Bangladesh starts on September 28, will want the 48-year-old present at a training camp that precedes that series.
Proteas Test skipper Faf du Plessis earlier this week confirmed that the England bowling coach was the first choice of the panel charged with picking a new coach, the decision will still has to be ratified by Cricket South Africa (CSA).
As far as we know, it's been told to us that the decision has been made by the coaching panel," du Plessis said upon his arrival in Cape Town.
"They've chosen Ottis Gibson as their recommendation and now that goes to the board and the board decides whether they want to use that recommendation or not," he added.
Domingo has been in the role since May 2013 and his contract expired with the recently concluded Test tour of England which the Proteas lost 1-3.
South Africa went on beat Australia, South Africa and New Zealand at the start of their 2016-17 season. However, they suffered a humiliating 1-3 defeat in the four-match Test series against England, putting an end to a dismal time in the UK, where they lost ODI and T20I series' to the hosts and suffered a group stage exit in the Champions Trophy.
Although Domingo reapplied for the post in July, he now seems to have resigned to the idea that his tenure was done by the time Proteas were defeated by the Joe Root-led side inside four days at Old Trafford.
Domingo's job had come under fire towards the start of 2016 when South Africa slumped to Test series defeats against India and England and also had a disappointing World T20 campaign.