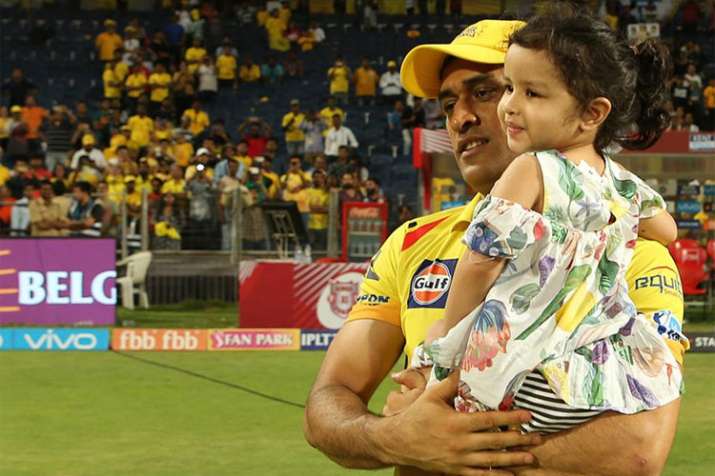 Chennai Super Kings have arguably been the strongest side in the Indian Premier League history. The Yellow Brigade have qualified for the playoffs in each of the eight seasons they have featured in the cash-league league. In the ongoing 11th edition of the IPL, the Chennai side - playing their ninth IPL season and returning after a two-year suspension - didn't disappoint their fans and duly qualified for the playoffs at the second spot. Chennai will take on Sunrisers Hyderabad in the Qualifier 1 of the IPL 2018 on Tuesday at the Wankhede Stadium. (IPL 2018 FULL COVERAGE)
Looking at CSK's journey in IPL, Captain Cool Mahendra Singh Dhoni has been at the forefront of the franchise's success. Dhoni has led the team to two IPL titles (2010, 2011) and has been their core strength ever since the IPL began in 2008. (SRH vs CSK: WHEN AND WHERE TO WATCH LIVE STREAMING OF IPL 2018 QUALIFIER 1)
However, with age not by his side, the charismatic leader has admitted that his journey with CSK might be nearing its end.
Ahead of the CSK's match against SRH, Dhoni told media persons that many of the current lot of players won't be there after two years.
Lauding the owners of CSK, the 36-year-old Dhoni said: "Owners have been brilliant. We have a set of people who are close to the players. They have a history of understanding the game. That makes the job easy for the captain. Also if you don't have a good team, it becomes difficult. We kept adding players and they kept performing.
"The big shift will be after two years, where most of these players won't be there. Maybe they won't be fit for the shortest format. Looking at ten years, it has been very good for us."
Dhoni was confident of his side's chances of making it to the finals.
"Everyone wants to win. They've done well to go into the play-offs. The top two teams they get extra life. What's important is to be at your best on that particular day."
Meanwhile, CSK's star batsman Suresh Raina, in a exclusive interview with IndiaTV, credited Dhoni for the success of his franchise.
"There are a lot of X-factors in the Chennai Super Kings team. By God's grace, we have qualified for the playoffs every single year we have played in the IPL. One factor I would say is MS Dhoni... he is the number one finisher in the world. He is definitely one of the top leaders in the world," Raina told IndiaTV during the show "Cricket Ki Baat".
According to the 31-year-old middle-order batsman, Dhoni is a natural leader and his approach remains the same no matter he captains a team or not.
"There's no difference between MS Dhoni as a player and as a captain. I have always felt that he is an honest captain. He works really hard with all the boys. He is very approachable for all the young players," Raina explained.